A lawyer has been found in contempt of court and fined £5,000 plus costs for delaying a medical negligence compensation case.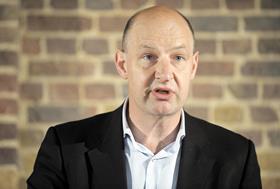 According to a statement issued today by the Office of the Legal Ombudsman, court action was taken against Guy Bailey, director of Reward Litigation Solicitors, after he repeatedly ignored requests by the ombudsman to return files pivotal to progressing a claim.
Bailey's failure to transfer the files on time led to Elaine and Alan Shail, who live in Cannock, West Midlands, missing the deadline for bringing their case.
Chief ombudsman Adam Sampson (pictured), said: 'I have real sympathy for Mr and Mrs Shail. This is the last thing they would have expected when first instructing a lawyer.'
Reward Litigation declined to comment.
Last year the Legal Ombudsman started 213 formal enforcement cases and recovered £97,000 through actual or threat of legal action on behalf of clients, the statement said.