It would appear to be the first occasion where victims have been granted leave for judicial review.
The High Court has granted leave to two victims and the Mayor of London to challenge the decision of the Parole Board to release John Worboys, jailed in 2009 for sexual assaults on 12 women. The decision to grant leave raised eyebrows in some quarters, particularly since the Justice Secretary had himself decided against applying for a judicial review. While it is not unusual for decisions of the Parole Board to be challenged by prisoners whose applications to be released are refused, it would appear to be the first occasion where victims have been granted leave for judicial review. Worboys will remain in prison at least until March, when the High Court will rule as to whether the Parole Board acted unreasonably, while the CPS has confirmed that it is assessing whether charging decisions will be made in respect of five new alleged victims who have recently come forward.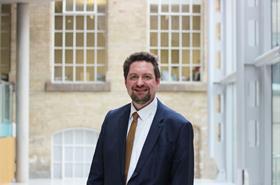 Irrespective of the outcome of the judicial review, the public outcry over the case means that the future of rule 25 of the Parole Board Rules 2016, which prohibits information concerning the reasons for release or detaining inmates, remains uncertain. A forthcoming consultation about how decisions are communicated to the public has been announced. Currently all decisions, and any associated license conditions, are communicated to the offender and probation trust, with a victim liaison officer then relaying these to victims. In the application for leave, Worboys himself consented to relevant documentation being disclosed to the applicants' lawyers. However, there is no right of public access to this information and, unlike criminal trials, parole hearings are closed.
Arguably, there is good reason that this should continue to be the case. Often, such proceedings involve highly sensitive information concerning rehabilitation interventions, and it is widely believed that offenders are more likely to be open and frank in a closed setting. However, some jurisdictions do make provision for certain types of proceedings to be held in public. In New South Wales, for example, review hearings are held in public and open proceedings are also held in a number of US states. Such a radical departure from current practice in England and Wales seems improbable. More likely, reform could see the introduction of a statutory obligation on the Board to make public the reasons for its decision, if only in outline form. This would be a relatively small step, but one that may help to improve levels of transparency and public trust, as well as providing some degree of personal reassurance to victims.
'Putting victims at the heart of criminal justice' – a longstanding political soundbite - involves more than warm words. Research reveals that the more participants feel that they have been able to exercise their voice and that their voice has been heard, the more likely they are to perceive the process as 'fair'. In turn, more victims are likely to report crime and co-operate with investigating authorities. Currently, victims are able to exercise their voice in the parole process through submitting a Victim Personal Statement. While such statements may help panels to understand the nature of risks which caused the offender to offend in the first instance, the opinions of victim are otherwise legally irrelevant. There is some evidence that victims are not fully informed about the purposes for which their statements can be used, which in turn may lead to disillusionment due to unmet expectations. Most statements are received by panels in written form. Although victims may apply for permission to read their statement at the hearing, in contrast to Canada and many US states, they hold no statutory rights to attend the hearing. It may be that recent calls by the Victims' Commissioner to introduce such a right in England and Wales may not go unheard.
Whatever course of reform is charted, it is likely to be of little solace to the victims of John Worboys. However, the case also presents an opportunity to consider options for meaningful reform around victim participation and process transparency which could help improve levels of public trust in the criminal justice system.
Jonathan Doak is associate dean for research at Nottingham Law School, part of Nottingham Trent University.