The global chair of international firm Baker McKenzie is to take time out from his role due to 'medical issues caused by exhaustion', the firm has announced.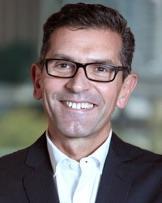 Paul Rawlinson, appointed global in 2016, revealed today that he will take a 'step back from his day-to-day-responsibilities to focus on a personal medical issue'. Rawlinson will take temporary leave, though the firm has not said for how long.
The firm said the decision was based on the advice of his doctor. 'Paul has decided to take a step back from firm leadership and client responsibilities to make his health and recovery his immediate priority,' it said in a statement.
The firm added: 'Everyone at Baker McKenzie sends best wishes to Paul and his family for a quick and full recovery, and we look forward to welcoming him back soon. Out of respect for Paul and his family, we are unable to provide any additional details at this time.'
Jaime Trujillo, currently Latin America chair, will become the firm's acting chair.
Baker McKenzie has not been far away from the headlines in recent weeks. Earlier this month it said an independent review of how it handled a historic allegation of sexual assault identified a 'number of shortcomings'. The review was commissioned after it emerged that a former partner at the firm had sexually assaulted a female associate following an event.
The firm reportedly paid the associate a cash sum as part of a confidential settlement. The associate left the firm after the incident, which took place several years ago. It is understood that the partner in question has also since left.
Separately, the firm has revealed it is to review its entire business support team, part of what it described as a drive to ensure 'sustainable profitability'. The firm declined to confirm reports that as many as 350 roles could be at risk.
A consultation with employees in the London office will begin at the end of the month. No date is set for consultations in other jurisdictions.