A London-headquartered international firm has lost its bid to set aside a ruling that it had acted negligently in relation to the purchase of a £26m property in the capital.
In 2015 the High Court ruled that Bird & Bird was negligent when it did not inform property developer Orientfield Holdings Ltd of the results of a search report which detailed several planning applications within 300m of the property, and a nearby proposed major development.
Bird & Bird, which denied negligence, appealed the decision. Despite a finding that the firm should have provided a summary of the results of the Plansearch report, Bird & Bird said the judge had erred in failing to make a finding as to what the terms of the summary should have been.
The firm also argued that the judge erred in finding that a summary of the report would have revealed the existence of the development, and that Orientfield Holdings would not have pulled out of the purchase.
However in Orientfield Holdings Lts v Bird & Bird, Lady Justice Gloster, vice-president of the Court of Appeal (civil division), dismissed Bird & Bird's appeal.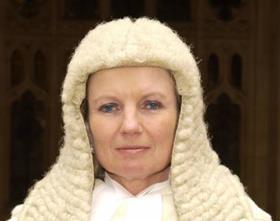 Gloster acknowledged 'there was perhaps some force in [Bird & Bird's] submissions that the judgment ought to have worked through the issue of causation more methodically and explicitly, and stated expressly what information should have been provided to the respondent, what the respondent would have done, and what would then have happened'.
However, the fact the judge did not himself formulate precisely the terms in which a non-negligent solicitor should have formulated the summary 'to my mind goes nowhere', Gloster said.
'He clearly and sufficiently considered what an appropriate summary of the Plansearch report would have revealed and his conclusion in paragraph 51 of the judgment cannot be faulted.'
Gloster said there was no basis for the appeal court 'to upset the judge's conclusion' that a summary of the Plansearch report would have revealed the development to Orientfield Holdings. 'The judge heard all the evidence and reached the wholly unsurprising conclusion that a non-negligent summary would have resulted in the detail of the development emerging,' she said.
'Orientfield Holdings would have known about the development before exchange, and the conclusion that the respondent would have withdrawn from the purchase at that time is unassailable', she concluded.
Bird & Bird declined to comment.