Bristol-headquartered City and commercial firm TLT has become the latest law firm to invest in an artificial intelligence technology business. The firm said today that it had acquired a 'minority equity share' as part of a strategic partnership with LegalSifter, a US supplier of software to automate contract reviews. TLT declined to put a figure on the investment, but LegalSifter, a privately held company founded in 2013, reported earlier this month that it had raised $1.86m (£1.4m) from unnamed investors.
TLT said the partnership would enable it to offer a 'combined intelligence' solution for contract negotiation for in-house legal, procurement and operations teams. It will combine 'powerful artificial intelligence technology from LegalSifter with in-built legal advice and ad hoc legal support from TLT', the firm said. Users start by uploading draft contracts into LegalSifter. Sifters – software trained to read text for a specific concept that learns over time – and in-context advice from TLT's commercial lawyers then help users to identify missing terms and conditions and make changes to protect their interests.
The software is claimed to complete a contract review within a minute or two, with greater consistency, less risk of errors or missed terms and the assurance that a lawyer is available when needed. It can also be customised to each client, for example to enforce a company's sign-off procedures.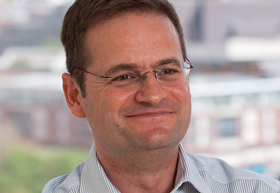 James Touzel, partner and head of technology, media and telecoms at TLT, said: 'People and artificial intelligence together will deliver better results than either alone. Clients will inevitably have questions that software cannot answer, or they will want the assurance that an expert is available when needed. At the same time, artificial intelligence offers a speed that people cannot possibly deliver.'
The investment is the latest in a series announced by leading City firms. Earlier this year magic circle firm Slaughter and May revealed that it had bought a 5% stake in the UK legal artificial intelligence start-up Luminance. In October, magic circle firm Allen & Overy announced an equity investment in Nivaura, a 'fintech' company exploiting blockchain technology to issue and administer financial instruments.