Litigation specialist Hudgell Solicitors has announced plans to expand into the North West next year, cashing in on an exodus from the personal injury market. The firm will open an office in Manchester city centre next year. Now is an 'ideal time for a fresh new legal face in the North West', chief executive Amanda Stevens said.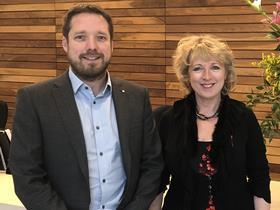 'We have a well-known and respected track record of purchasing caseloads from other firms looking to exit the injury market, and that could be an option for us again across the North West,' she added.
Under its 'webuyanyfiles.com' scheme Hudgell has already invested some £7.5 million on 30 sets of files from firms ending their injury work.
The firm also has a legal aid franchise for representing individuals in claims against public authorities. 'This area of work has been an increasing focus for our business in recent years though our growing civil liberties department, representing people in cases relating to issues such as police misconduct, inquests and human rights,' Stevens said.
Hudgell's civil liberties team is representing the family of the former Welsh Cabinet Secretary, Carl Sargeant, as an inquest continues into his death, as well as survivors, families and victims at the Grenfell Tower inquiry and core participants of the national infected blood inquiry.
The North West business will be run from a new office in the 13-storey St Peter's Square complex and managed by head of travel litigation Paul McClorry.