A national firm has offloaded its claims teams in London after more than eight years working in the capital.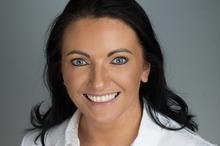 Hudgell Solicitors confirmed today it had transferred its personal injury, clinical negligence and abuse claims teams to Lime Solicitors, with 17 staff members moving across. The deal forms part of a long-term growth plan for national firm Lime Solicitors, which is proactively seeking mergers and acquisitions to grow its presence in the PI market.
Meanwhile Hudgells will operate a national service managed from operational hubs in Hull and Manchester, whilst keeping a London presence for its civil liberties and human rights work. The firm had been in the capital for three years before opening an office in Fleet Street in early 2016, aimed at raising its profile and securing high-value claims. Personal injury, clinical negligence and travel departments in the north are unaffected by this change and remain core business areas.
Rachel Di Clemente, chief executive of Hudgells, said the decision to transfer its London-based claims teams had been influenced by the firm's shift towards remote working over the last 12 months.
'Our legal teams have adapted exceptionally and have continued to provide an excellent level of service to our clients whilst working partially remotely, rather than being entirely office based,' she said.
'This has of course led to us reassessing how we work across the business, with a focus at all times on ensuring that, whatever decision was taken, our clients would suffer minimum disruption. We considered the option of full remote working for our London team but ultimately felt their strength was in part the relationships and support between them as colleagues.'
The firms have confirmed there will be no redundancies as a result of the acquisition.
Mark Beesley, managing director of Lime Solicitors, said the firm wanted to ensure continuity for clients and new colleagues and to expand its offering, following on from a recent move into employment work.
He added: 'Adding abuse claims to our growing service portfolio speaks to the existing strength, depth and quality of work we offer through our serious personal injury and clinical negligence work. It's also another work stream that reinforces our positioning as a consumer champion law firm.'