Small and medium sized law firms had a strong first quarter in 2021, with around half seeing an increase in the number of new matters, chargeable hours recorded and fees billed, the Law Society said today as it published the Law Management Section's first quarterly pulse survey.
The survey provides a barometer of business conditions for small and medium sized businesses, reporting on changes in a series of legal business metrics from the previous quarter. This is a critical insight on progress the legal sector is making as the country emerges from the pandemic.
Among the findings of the first-quarter survey, which covered 319 firms, mainly with a turnover of less than £2 million, were:
Expenditure increased for 29% of respondents, remained broadly the same for 57% of firms and decreased for 14% of firms
Only 4% of firms reported redundancies in the first quarter of 2021
Headcount of fee-earners had increased for 23% of firms, slightly ahead of the 15% of firms increasing their support staff headcount
Of firms with physical premises, 15% had reduced their office space and a further 10% expected a reduction in the next quarter
The number of new matters starts in conveyancing had increased 54% for firms working in this practice area
Two-fifths of firms had reported a better cash position compared with the previous quarter, one fifth reported a worse position
Of the 148 firms taking out a CBILS loan, just under half had used the loan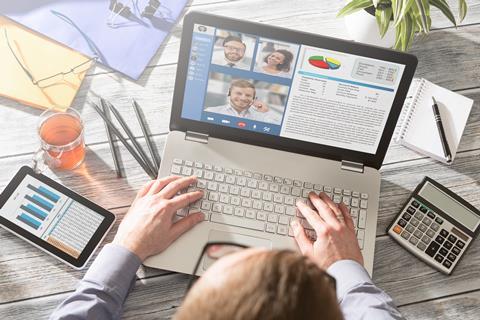 On the back of difficult operating conditions due to the pandemic, business confidence is strong with 52% of firms predicting an improvement in firm's fees and 46% predicting an improvement in firm's profitability.
Commonly cited challenges for the next year were wider economic conditions (46%) and cashflow (39%), followed by succession planning (36%) and changing employee working arrangements (34%).
Paul Bennett, chair of the Law Management Section, said: 'Our new pulse survey is intended to support the profession with some detailed data collection on current issues every quarter. We are delighted with the level of response and would encourage even more firms to participate next time to help us grow the survey, so they have the chance to help shape the knowledge of the current issues.'
Darren Cable, UK head of legal at Lloyds Bank, added: 'The impact of the pandemic has meant that many of the traditional norms have been challenged and the economic outlook has remained uncertain. Firms will need to adapt to these new conditions.'