Global giant Dentons has announced proposals for its sixth and seventh mergers this year, as it looks to expand into Latin America.
The firm is considering plans to 'combine' with Colombia-based Cárdenas & Cárdenas and Mexico-based López Velarde, Heftye & Soria (LVHS), in deals expected to be confirmed on 18 December.
The tie-ups, which are subject to partner votes from all of the three firms, would add around 55 lawyers in Colombia and 35 in Mexico to Dentons' global headcount.
The news comes a year after the firm first signalled its intention to expand into the region, when it appointed Jorge Alers as its chief executive officer for Latin America and the Caribbean.
Joe Andrew (pictured below), global chair of Dentons, said the Latin American and Caribbean regions are of 'significant importance' to its clients.
'Entering the region with a presence in two of its top four economies, and with firms that are aligned with the high level of service and quality that our clients expect, is key to delivering on our strategy to have seasoned, local talent, wherever our clients need it.'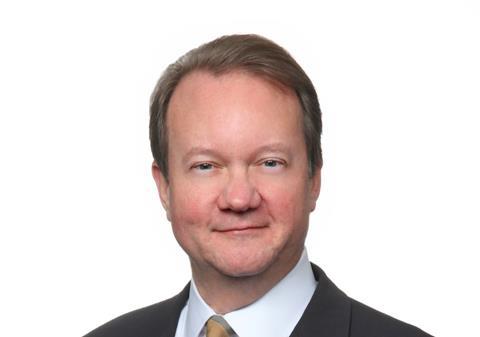 Bernardo Cárdenas, managing partner at Cárdenas & Cárdenas, said the globalisation of legal services means that joining Dentons is the 'right decision' for the firm.
'This combination will provide us with a global reach and expertise that will benefit all of our current and future clients, while maintaining our tradition of high-quality service,' he said.
The planned partnership comes after a run of mergers aimed at expanding Dentons' international footprint in the past year. In January the firm merged with Chinese firm Dacheng, creating the world's largest firm by lawyer headcount.
This was followed by a tie-up with US firm McKenna Long & Aldridge, a merger with Luxembourg firm OPF Partners and a three-way partnership with Australian firm Gadens and Singapore firm Rodyk & Davidson.
Meanwhile US firm McGuireWoods has announced its plans to expand into the Chinese market through a 'strategic alliance' with Shanghai-based FuJae Partners.
As of 1 December, the newly launched FuJae will provide legal and business counsel to state-owned and private Chinese companies and foreign companies doing business in China.