International firm DWF has expanded in Australia with the appointment of a team of lawyers from Melbourne-based boutique firm WARD Lawyers.
Led by managing director Philip Gleed, WARD Lawyers describes itself as a boutique corporate advisory, financial services and real estate law firm. Gleed will become executive head for DWF's Melbourne office. In total, 23 lawyers and support staff, including seven principal lawyers, will join DWF from WARD Lawyers.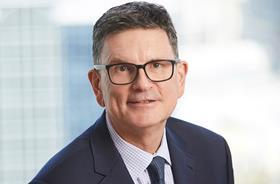 The firm has also hired three principal lawyers in its Sydney office and a supervising lawyer in Brisbane. DWF now has more than 130 people in Australia, including 26 principal lawyers and more than 60 fee earners.
DWF confirmed in January it will become the latest in the growing list of legal services businesses to float on the London Stock Exchange. The firm is understood to be hoping to raise between £400m and £600m from an initial public offering.
Gleed said: 'We are excited to be joining DWF and look forward to helping them further build their already fast-growing business in Australia.'
Mark Hickey, chair of DWF Asia Pacific, said: 'This is a major expansion for our business in Australia and especially for our practice in Melbourne. It further establishes DWF as a force in the Australian market, where we are growing at pace and attracting quality people who share our desire to do things differently.'