A global top-15 firm has announced it is introducing targets for the first time to improve the ethnic diversity of its UK team.
Eversheds Sutherland wants 14% of its UK team, including partners, to be from a black, Asian or minority ethnic (BAME) background by 2022. The figure is currently 11.85%. BAME colleagues will represent 10% of UK partners by 2025 (currently 5.33%).
From next year the firm will also publish pay data broken down by ethnicity alongside its gender pay gap report.
Lee Ranson, the firm's chief executive, said: 'We want Eversheds Sutherland to be a firm which reflects the world in which we live and work, and where opportunity is available to the many and not the few. Recognising the challenges often faced by the BAME community we are setting targets, as we have in other areas, to bring accountability and transparency to the success of our programme to build a more ethnically diverse workforce.
'We will continue to appoint the best people for all our roles but want to ensure we have removed any barriers which could discourage BAME candidates from applying or being successful.'
Naeema Choudry, a partner and ethnicity network co-lead, said: 'By challenging our UK practice to focus on this important issue we hope to see real and meaningful change. Data from the Solicitors Regulation Authority has shown the challenge that we face across the whole legal sector to be ethnically diverse. Each firm has an individual role to play but making a wholesale shift will require us to work together across the sector.'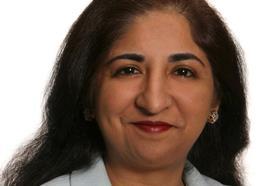 The firm said the targets are restricted to the UK because UK legislation permits employees' ethnicity to be monitored.
The firm was keen to highlight in today's announcement the steps it has taken to improve diversity. It partnered with client Wincanton last year to give five BAME law students week-long placements and will do so again this month. It's Unlocked programme gives students from lower socio-economic backgrounds access to coaching, mentoring, work experience and financial support.
Eversheds Sutherland is the latest firm to introduce BAME targets. International firm Baker McKenzie revealed in its gender pay gap report that it aims to have 14% BAME representation across its London business.
Earlier this week human rights firm Leigh Day advertised for six students from 'Afro-Caribbean or African heritage' to train as solicitor apprentices.