Ousted former DWF supremo Andrew Leaitherland has made his return to the legal profession with another law firm.
Leaitherland has joined The Legal Director, a business supplying lawyers on a flexible or part-time basis, as non-executive chair.
Having left listed firm DWF in May after 20 years, Leaitherland has also incorporated his own legal business, digital law practice arch.law. It is expected this new outfit will work alongside The Legal Director.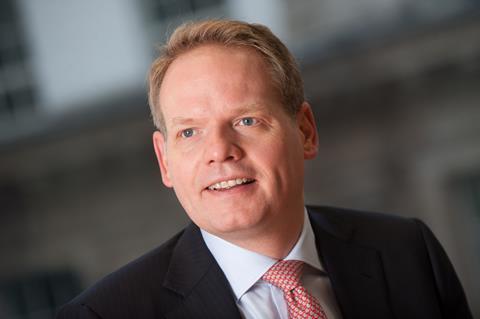 The Legal Director has grown rapidly in recent years to boast 44 lawyers working as part-time directors within small and medium-sized businesses. It was founded in 2007 by former in-house lawyer Ed Simpson.
In a statement, Leaitherland said: 'I am committed to a vision of delivering exceptional legal solutions differently: the right solution for the particular needs of our clients. The Legal Director has separately and successfully pursued the same vision since its inception.
'Chairing The Legal Director, I look forward to helping it navigate the next stage of its impressive growth journey and ensuring that The Legal Director and arch.law work together to provide the right solution to our clients' legal needs.'
Leaitherland was a key figure in the growth of DWF as he rose to group chief executive and oversaw the firm's flotation on the main market of the London Stock Exchange. The firm expanded during his time from a two-office practice to operating from 33 sites across four continents. But he was replaced by Sir Nigel Knowles this year with immediate effect after a boardroom shakeup, as DWF stated that 'strong and experienced leadership' was crucial to its response to the Covid-19 pandemic.