International firm DLA Piper expects Asia Pacific to represent one-third of its future business outside the UK, managing partner Tim Clement-Jones told the Gazette this week. 'It is incredibly important – it's not yet one-third of the business. But I suspect it won't be long before it is,' he said.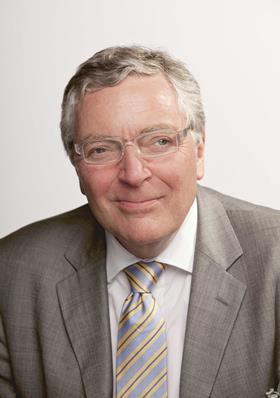 Clement-Jones (pictured) was speaking as international firm SJ Berwin announced a merger with Australian-Chinese giant King & Wood Mallesons to create a firm with a combined turnover of $1bn (£657m) and significantly increase SJ Berwin's presence in Asia.
SJ Berwin will merge with the King & Wood Mallesons network on 1 November and change its name to King & Wood Mallesons.
SJ Berwin currently has 13 partners and lawyers in Hong Kong and Shanghai, a number that will increase to 1,389 across 11 locations in China. King & Wood Mallesons has 2,700 lawyers globally.
Rob Day, managing partner at SJ Berwin, said the firm was responding to client interest in the Asian market. 'This is very much the start of the journey,' he said.
Clement-Jones said China's transition to a consumer-led economy creates huge opportunities for English firms. 'The disposable income of the Chinese middle class is astonishing,' he said. There is a natural inclination to see English law and courts as being attractive for dispute resolution, he added.
DLA Piper has expanded its Hong Kong presence from six people in 1999 to over 150 now, following its merger with Australian firm Phillips Fox in 2011.
'There is a misconception that [China] is a more challenging market. It's different, it's important to go in at the right level with good Mandarin speakers and the right expertise,' Clement-Jones said. 'Although China is a centralised state and they might be resigned to bureaucracy, the first instinct is entrepreneurialism.'