Full-service central London firm Bishop & Sewell has absorbed 42-year-old Fisher Meredith, creating a £9m turnover practice with over 50 fee-earners.
The combined outfit starts life today as Bishop & Sewell LLP, operating from Bishop's Russell Square office. It will continue to be led by the current management team of Stephen Bishop (founder and managing partner), Michael Gillman (senior partner) and Mark Chick (partner).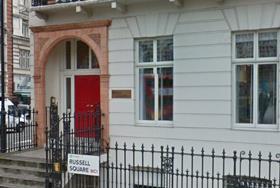 Following the merger key partners from Holborn-based Fisher Meredith, including Eileen Pembridge and Louise Barretto, are joining the Bishop & Sewell team. Of nine former Fisher partners, five are transferring as partners and two as consultants.
Bishop & Sewell was established in 1979 by Stephen Bishop and Jill Sewell and was originally known for its property and commercial work. Since then the firm has steadily expanded into a full-service outfit.
Fisher Meredith was founded in 1975 by Eileen Pembridge, senior partner and head of family. It offers services covering family, property, immigration and employment.
Bishop said the merger is part of its planned expansion and will strengthen its family and dispute resolution practices, as well as create a new immigration department.
Fisher's Pembridge said:
 'We can now build on our success of the last 42 years by merging with a larger law firm and look forward to supporting and expanding our footprint with the deeper resources of Bishop & Sewell.'
Fisher's current Holborn offices are being wound down and all fee-earners are transferring to the combined firm.