Listed firm Gateley is continuing its expansion by announcing the purchase of south-east practice GCL Solicitors for a total of £4.15m.
A specialist in property and land advice, GCL will trade as Gateley plc from its Guildford base once the deal is completed on Wednesday. Gateley announced to the London stock exchange today that it will buy the business and assets for £2.28m in cash and £1.87m through the issuance of 1.16m new ordinary shares of 10p each.
It is the third and largest acquisition since Gateley floated on the stock exchange and the first time it has bought another legal business.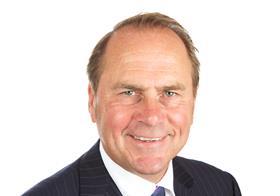 Gateley chief executive Michael Ward said the acquisition gives the firm greater specialism and expertise in all aspects of the growing residential development market. 'There is a structural under supply of new housing in the UK and we see this as a market that will remain strong. The south east in particular will continue to be a significant engine for housing growth for the foreseeable future.'
GLC has around 60 lawyers and specialises in acting for overseas private investors buying new build residential properties. In the year ending 31 March 2018, the firm generated income of £6m and pre-tax profit of around £600,000.
Gateley also announced today that its provisional results for the 2017/18 year ending 30 April 2018 show revenue has increased 8% to £84m and pre-tax profit will be at least £14.9m (up 7%).
The board expects to recommend a final dividend in line with its stated policy of distributing 70% of its after-tax profits. The group's share price rose 5.28% to 169.5p on the announcements.