The first - and to date only - UK law firm to float on the stock exchange in its own right is seeking to expand further after positive financial results.
Gateley PLC, which listed on the AIM stock exchange in June 2015, today reported that profit before tax was up by 18.8% to £13.1m for the year ended 30 April 2017. Revenue grew by 15.7% to £77.6m. The group proposed a final dividend of 4.4p per share, up from the 3.746p per share paid in 2016.
The firm now has ambitions to grow further, having already acquired a Birmingham property consultancy and tax incentives advisory business Capitus since going public.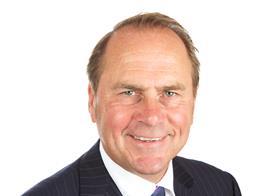 Chief executive Michael Ward said: 'Trading in the second half of the financial year ended 30 April 2017 was excellent and we are pleased to report that trading in the first two months of the current financial year has continued well. 'We are confident that our business is well balanced and resilient and we remain focused on delivering another year of growth in our core services, whilst continuing to look for complementary acquisitions.'
While the two domestic acquistions have provided £500,000 in profits between them in the last year, the additional investment into the firm's Dubai operation has not fared so well, with the office losing £100,000 in 2015/16 and £400,000 in 2016/17. Gateley said it has taken steps to restructure its operations in the emirate and will keep this under constant review.
The annual accounts highlighted growth across a number of business divisions in the banking and financial services group, corporate group, business services group and property group.
Gateley has maintained its presence on legal panels of a number of important house builders and UK clearing banks, the report says. Headcount has risen in the last year from 622 to 696, with legal staff numbers increasing from 392 to 457.