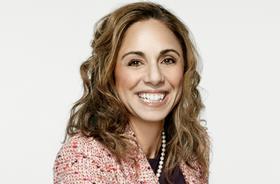 Moves by in-house lawyers to force their panel firms to become more diverse have begun to bear fruit, the Gazette has learned. US tech giant HP said last week that the percentage of law firm partners meeting its minimum diversity requirements has nearly doubled since it threatened to withhold up to 10% of costs.
Meanwhile, 170 general counsel who collectively spend hundreds of millions of dollars on legal services have told firms they will take their cash to those that can show diversity progress.
HP introduced the 'diversity holdback' requirement in 2017, led by chief legal officer Kim Rivera and her team. The company says it received 'overwhelmingly positive' feedback from its legal partners. In just over a year, there was a 40% increase in the percentage of firms meeting its requirements. There was a 'particularly strong increase' in the number of diverse partners designated as HP 'relationship partners'.
Under HP's requirements, firms must maintain a diverse relationship partner or at least 10% of billable hours performed by each of one or more women and one or more racially/ethnically diverse attorneys. HP tracks overall hours and hours recorded by diverse attorneys on a quarterly basis with a tool that collects data and automates the calculation to determine if firms are meeting the criteria.
HP's 'ultimate measure of success' is to see outside law firms 'better approximate' the diversity of the US population and to help advance the careers of diverse attorneys. 'By taking a stab at the fundamental financial structures and incentives of law firms, you can start to tackle one of the systemic barriers in a way that incentivises behaviour and delivers more concrete outcomes,' the tech giant says.
Last month, the GCs for Law Firm Diversity Network posted an open letter. It said: 'We expect the outside law firms we retain to reflect the diversity of the legal community and the companies and the customers we serve.' A commitment to diversity during the recruitment process or hiring a diversity and inclusion officer are not enough, the letter said. 'We, as a group, will direct our substantial outside counsel spend to those law firms that manifest results with respect to diversity and inclusion, in addition to providing the highest degree of quality representation.'
The letter is signed by US-based GCs. However, Michelle Fang, chief legal officer at car-sharing platform Turo, said the group 'would welcome those across the pond and globe'.