Solicitors who fleeced the Legal Aid Agency out of at least £320,000 have been found guilty of conspiracy to defraud. Mohammed Ayub, 55, managing partner of Bradford-based Chambers Solicitors and his brother Mohammed Riaz, 48, who likened himself to Walt Disney, were convicted by a jury today after a five-week trial at Sheffield Crown Court.
Chambers' immigration supervisor Neil Frew, 48, was also found guilty of conspiracy to defraud on a 10-2 majority verdict.
The three men were all granted bail by Judge Robert Spragg, who will sentence them in the new year.
Prosecutors said the defendants formed a sham company called Legal Support Services, run by Riaz, to claim inflated disbursements from the LAA for immigration and asylum contract work awarded to Chambers from September 2010 to October 2014.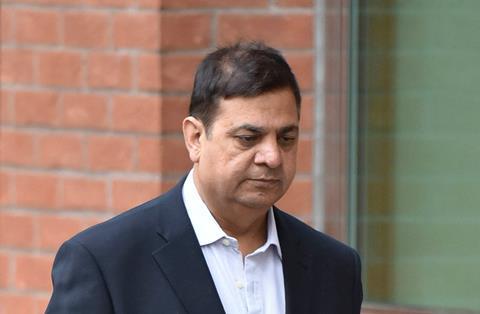 Prosecutor Simon Kealey said disbursements such as payment for interpreters was not included in the fixed fees of the contract with the LAA and were claimed as out-of-pocket expenses.
Almost £600,000 was paid into LSS accounts over a four-year period but the firm was practically 'invisible' and was not registered at Companies House and there were no records of it paying corporation tax, VAT or utility bills. £320,000 was from Chambers and £269,000 from unknown sources.
The postal address for LSS was Fulton Street in Bradford city centre – just 20 yards from Chambers Solicitors in Grattan Road.
Legal Aid Agency investigators were called in after a series of audits from February 2012 revealed suspicious travel expenses for interpreters claimed by LSS. They found invoices for interpreting work had been deliberately inflated. Subsequent inquiries revealed that none of the interpreters booked through Chambers had heard of LSS or Riaz.
In one example a £16.20 invoice for an interpreter who never worked for LSS was submitted for reimbursement of £99 from the LAA.
Police were alerted and they found no records for LSS, only a mobile phone Riaz used which was paid for out of Chambers' office bank account. LSS had a 'tatty and insecure' door and there was no evidence of it ever offering interpreting services.
Ayub claimed the Legal Aid Agency had been 'hounding' him ever since he successfully challenged a £118,000 bill which the agency claimed he owed.
Cheques totalling £234,894 were paid to LSS in 2012 and 2013 but Ayub said they were for interpreting services.
Frew initially claimed to have no knowledge of LSS when interviewed by police and said he did not know who owned it or that it was located next door. He said Ayub was the 'money man' and handled all the invoices. 'He's just very, very controlling,' he told the court.
Later he admitted lying to the police because he believed social services might take his children away. He denied doing anything unlawful but admitted knowing Riaz.
Ayub, a former cancer research scientist, claimed everything he did was under the terms of Chambers contract with the LAA and it was permissible to 'uplift interpreters' fees' to make a profit.
He said all the LSS invoices were prepared by Riaz or Riaz's daughter who worked as an accounts clerk at Chambers.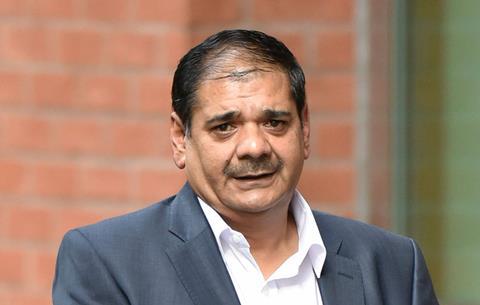 Riaz told the court he withdrew £537,000 from the bank at the beginning of 2014 to pay the tax bill for three companies he ran. He admitted not having paid tax for 10 years. He said he intended to take the cash to Liechtenstein where he had been told he could settle his tax affairs without being prosecuted by the Inland Revenue.
When he found out it was a scam he put the cash in a safe at the LSS offices.
Riaz likened himself to Walt Disney in setting up the LSS deal with his brother's law firm, a reference to the movie magnate's use of 'undisclosed principals' to buy land in Florida for Disney World.
Riaz claimed he adopted this strategy with LSS, booking interpreters who believed they were working for Chambers to protect his business against rivals setting up a competing interpreter's agency.
'Walt Disney was the principal as I was the principal,' he told the court. 'Chambers were working on my behalf. They were working as agents for me.'
Ayub, of Aireville Drive, Shipley; Riaz, of Southfield Square, Manningham; and Frew, of Hoyle Court Drive, Baildon, all in Bradford, had denied conspiracy to defraud.
(Note: Chambers Solicitors in Bradford has no connection whatsoever with Chambers Solicitors of Slough, Berkshire.)