Law firms could face another dilemma about whether or not partners should be treated as employees as the prospect of ethnicity pay gap reporting looms.
The government has begun seeking organisations' views on reporting the pay gap for people from different ethnic backgrounds. The consultation, open until January, promises to set out in detail what information employers should publish. A Downing Street spokesperson did not respond to a request for comment on the critea for reporting and whether law firms will be required to include partners in the data.
During this year's gender pay gap reporting law firms came under fire for omitting partners on the grounds that they are 'not employees'. Several firms subsequently recalculated their reports to include partners, after which the average gender pay gap signigicantly increased.
Samantha Mangwana, partner at CM Murray, said the gender pay gap reporting showed the scale of the problem and provided a 'catalyst for change'.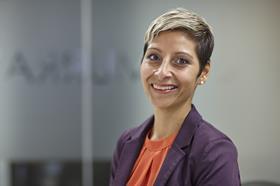 'It is only by requiring similar transparency on the ethnicity pay gap that organisations will start to understand this problem in order to tackle it,' she said. 'While the 'glass ceiling' blocking female leadership in the work place is now recognised, this is part of a double whammy faced by many black and ethnic minority people, for whom 'sticky floors' prevent them from progressing in the first place.'
Meanwhile, City firms Norton Rose Fulbright and Baker McKenzie are among signatories a charter committing themselves to ensuring employees from a minority ethnic background succeed. The Race at Work Charter commits businesses to principles and actions to help the recruitment and progression of minority ethnic employees.
Sarah Gregory, diversity and inclusion partner at Baker McKenzie, said: 'Huge progress has been made to improve the experience of ethnic minority colleagues in the workplace, but more still needs to be done. This is why, we are very excited today to be signing the Race at Work Charter and together with the government and other businesses look at improving ethnic minority representation at all levels of seniority.'