Partners at City firms Linklaters, Nabarro and Olswang are set to face questions from MPs next week over their role in the collapse of the department store BHS.
Former Arcadia group chair Lord Grabiner QC (pictured) is also among those invited to give evidence.
The Business, Innovation and Skills Committee and the Work and Pensions Committee are undertaking a joint inquiry into the sale of BHS for £1 by Arcadia boss Sir Philip Green to City investors Retail Acquisition Limited in March last year.
On Monday the committee will focus on the role of advisers and their advice on the BHS pension arrangement and the sale and purchase of BHS.
Owen Clay, a corporate partner at Linklaters, will face questions in connection to his advice to Arcadia on the disposal of BHS. Ian Greenstreet, a pensions partner at Nabarro and Anne-Marie Winton, a former partner at Nabarro, now at ARC Pensions Law, will face questions on Monday over their advice on pensions.
David Roberts, a corporate partner at Olswang, has been invited to appear before MPs on Wednesday in connection to his role advising on the acquisition of BHS by Retail Acquisition.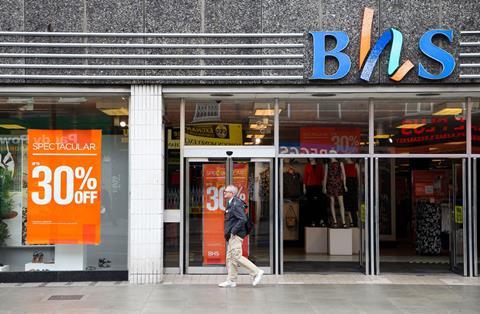 Solicitors Mark Tasker and Eddie Parladorio, who were directors at Retail Acquisition, will also have to face questions on Wednesday. Tasker is currently head of corporate and commercial at Bates Wells Braithwaite, while Parladorio is a partner at Manleys.
Ian Wright MP, chair of the BIS committee, said the session will explore how Retail Acquisitions was considered a suitable buyer.
He said: 'We will want to untangle the nature of the advice, both formal and informal, which was provided to Arcadia and [Retail Acquisition] as part of the sale process.'