Linklaters is poised to make a much-heralded new foray into the lucrative Chinese market.
The firm is in detailed talks over a 'best-friends' relationship with a PRC law firm understood to have been spun off from the magic circle giant and hopes to launch the venture in Shanghai.
A year ago Linklaters' partnership decided against pursuing a fully-fledged merger to secure credible China law coverage and voted through plans for a a joint venture spin-off under new rules of the Shanghai Free Trade Zone.
It is understood three partners and 16 lawyers are leaving Linklaters' China offices to set up the new independent firm.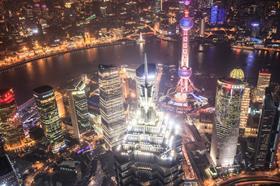 Chris Holt, chief operating officer of Linklaters China, said today: 'We continue to pursue our aspiration to provide clients with access to a dedicated PRC law capability in China. Taking account of recent developments in the market, we have begun detailed discussions with an existing PRC law firm to enter into a Best Friends relationship with a view at some point in the future to enter into a Shanghai Free Trade Zone joint operation.
'Once the detailed discussions have concluded we will officially launch the Best Friends relationship. We hope to do this in the next two to three months.'
International law firms are only permitted to open representative offices in the country. But under the Shanghai scheme, launched in 2013, foreign firms can offer Chinese law advice via an association with a local firm or by setting up an independent practice.
Holt added: 'Linklaters occupies a market-leading position in China and we expect to see stable and sustainable growth in China over the long term. Market shifts have indicated that outbound work and high-end domestic transactions will become ever more important for our business. We believe that being able to offer integrated Chinese and international law advice will help us to protect our competitive advantage both in China and globally.'
Other firms present in the Shanghai zone include Baker McKenzie.