The largest local authority legal consortium in England and Wales has named seven law firm 'partners' who will advise over 130 public sector bodies at discounted rates for the next four years.
EM LawShare has announced that its 2018-2022 legal panel will consist of: Anthony Collins Solicitors, Bevan Brittan, Browne Jacobson, Freeths, Geldards, Sharpe Prichard and Weightmans. Anthony Collins is new to the panel; the other six have been reappointed.
The consortium was set up in 2006 in the East Midlands. By 2014 it was five times its original size, with 69 members, growing to 90 members by 2015. The consortium has also expanded beyond the East Midlands and has members across England and Wales. Local authorities make up the bulk of the membership, which also includes police forces, fire and rescue, housing organisations and NHS trusts.
As well as competitive rates, consortium members benefit from legal helplines and emergency out-of-hours support.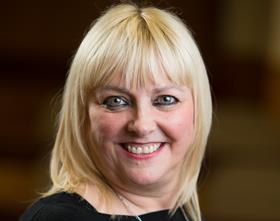 Jayne Francis-Ward, head of EM LawShare and corporate director for resources at Nottinghamshire County Council, said: 'After another effective procurement process it's a testament to the consortium and its success that our existing partner firms are so keen to remain part of the continuing growth and development of this unique consortium.
'We are delighted that for the next four years we can continue to work together to provide the highest-quality, cost-effective legal services to our members, and the addition of Anthony Collins Solicitors will add to the strength and depth of these innovative arrangements.'