Criminal barristers are to step up their protest against fee reforms by refusing to hand over cases when diaries clash after a motion to reverse the reforms was defeated in the House of Commons last night.
The Criminal Bar Association (CBA), as the Gazette predicted last week, is to advise members today to adopt a 'no returns' policy from Friday 25 May. It would start to take effect in courts after the late May bank holiday. The last such protest was in 2015.
More than 100 chambers have refused to take on new cases since 1 April in protest against changes to the Advocates Graduated Fee Scheme (AGFS), under which legal aid payments are calculated.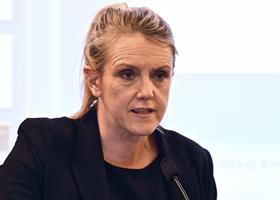 Angela Rafferty QC, chair of the CBA, said: 'We now consider it is necessary to escalate this action in order to show that we really have reached breaking point as we said at last night's event and have been saying for many years. We still seek a resolution and will actively take part in all efforts to bring this situation to an end. However, there must be a recognition that investment is required in the AGFS and the criminal justice system.'
Last night's motion, which called for a revocation of the Criminal Legal Aid (Remuneration) (Amendment) Regulations 2018, was defeated by 300 votes to 253.
The revised fee scheme was passed under a negative procedure statutory instrument (SI) on 23 February. Such instruments become law without debate unless they are challenged. Last month, the government backtracked and allowed for a debate on the AGFS reforms after being criticised for failing to allocate time for a debate despite the Labour Party's opposition to the SI.
Shadow justice secretary Richard Burgon told parliament last night: 'This motion is about the threats posed to our justice system and specifically to criminal defence by the government's changes. We have a responsibility to contribute to resolving this situation by encouraging negotiation and facilitating a solution before there is further escalation.'
Responding, parliamentary under-secretary of state for justice Lucy Frazer QC said the scheme was devised in 'close co-operation with the bar leadership', does not bring in a cut and is more advantageous to the bar than the one it replaces, particularly for junior practitioners. She added that the government has given a clear commitment to review the reform in 18 to 24 months.