Personal injury firm Winn Solicitors is planning for 'significant expansion' after two private equity investors bought 60% of its holding company.
JZ International and Souter Investments, the private equity arm of Stagecoach founder Sir Brian Souter, today announced they had bought the shareholding in the Winn Group, which also includes car hire and medical businesses.
Winn's core management team, led by Jeff Winn, Dawn Winn and Ghazala Bashey, will retain a 40% stake in the company.
The firm was founded in 2002. In the year to 31 March, 2013, the Winn Group generated revenues of £40m and it employed more than 290 people at its Newcastle headquarters. The firm received a licence to become an alternative business structure from the Solicitors Regulation Authority last week.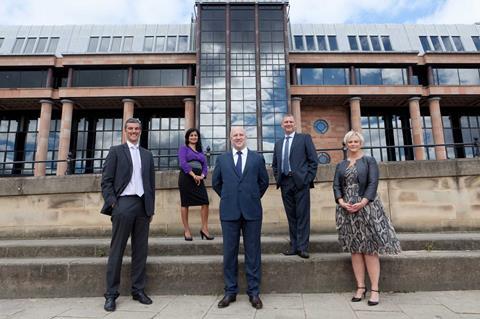 Jeff Winn, a founder of Winn Group, said: 'This investment, from JZI and Souter Investments, is recognition of the excellent business we have built up and confidence that Winn Group will further develop its offering.
'We aim to expand the business significantly in the next few years and this investment gives us the backing to do that.'
JZI specialises in investing in and developing small to medium-sized businesses in partnership with founders and entrepreneurs. It has invested in more than 30 companies across Europe in all types of business and financial service industries.
Souter Investments' managing director, Andy Macfie, said: 'The accident management sector is undergoing a period of significant change at present and we are confident that Winn Group is well placed to grow strongly in this new environment.'