Pioneering legal charity International Lawyers for Africa has opened the selection process for a unique network-building scheme, which offers African practitioners a three-month secondment at international firms based in London, Paris and Dubai. The Flagship Programme has so far trained 170 lawyers from 20 jurisdictions - including some where the rule of law is most endangered.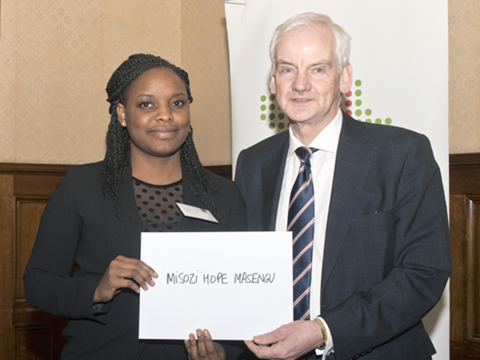 Such international exposure can be 'mind changing', says Misozi Masengu, senior associate at Lusaka, Zambia, firm Mwenye & Mwitwa and one of the 2017 cohort. Masengu spent her fully funded secondment at London firm Trinity, a niche firm specialising in emergency markets. 'I sat next to one of the partners, took part in conference calls, everything,' she said. Much of the legal background was familiar, she said: Zambia is a common law jurisdiction, with many colonial-era statutes still in force. However what was new was an understanding of commercial skills, particularly in the face of competition from international firms. 'We want to understand how they put deals together. What skills we can copy. If we don't we will become irrelevant,' she said.
A colleague from Khartoum - 5,000 kilometres from Lusaka - agreed. 'I was focusing on the management as well as the professional experience,' said Ahmed Bannaga, leading partner at Khartoum firm Bannaga & Fadlabi, who spent his secondment at KWM in Dubai and London. 'Invoicing, fees,and so on. I met the very top managers.'
Law firms themselves are a relative novelty in Sudan, where past governments have been suspicious of an independent legal profession, Bannaga said. Despite US sanctions he said that Chinese and Gulf investors are showing strong interest in Africa's largest country.
During his secondment he was interested to experience the 'great difference' between law firms and barristers' chambers.
Earlier this month the Law Society hosted the 2017 cohort at a reception in Chancery Lane. Anna Gardner, outgoing executive director of the programme who urged alumni of the scheme to 'give your pro-bono time to your countries - that would carry on the spirit of ILFA'.
'The network is stronger than it has ever been,' she said.