A two-week pause in non-custody courts work is among proposals made by the Law Society today in a letter to HM Courts & Tribunals Service outlining fears about the safety of court users.
'Throughout the pandemic the Law Society has maintained that it is essential for justice to continue to be delivered,' said president David Greene. 'However, the safety of both court users and those who work within the justice system is of the utmost importance, especially given the new more easily transmissible coronavirus variant.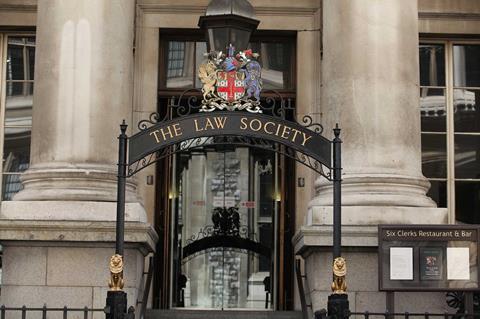 'Since the third national lockdown was announced we have received a significant amount of feedback from our members expressing serious concerns about the safety of court buildings, despite assurances from HMCTS that they are Covid-secure for the new variant.' He said that government figures showing a record daily reported 1,564 new fatalities and 47,525 new infections cannot be ignored.
'Due to the rapid acceleration of transmission and the ever-increasing pressures on the NHS, we are now in a position where urgent action within the courts must be taken in order to ensure safety and to assist in the process of stemming the rate of infections and in ensuring that the NHS does not become overwhelmed.'
The Law Society has suggested:
A pause of all Crown court and magistrates' court non-custody work, of two weeks, for all stakeholders in the court process to assure themselves of the safety of attendance and to discuss local measures to ensure safety.
A move to video by default in all Crown courts and magistrates' courts.
'We recognise that this conflicts with the imperative to mitigate the growing backlog of cases in the courts,' added Greene. 'However, if the current situation continues, there is almost certain to be a significant loss of capacity due to court closures following outbreaks of coronavirus, and due to staff, lawyers, judiciary and parties falling sick.
'We believe the measures we propose represent the least bad option for ensuring that courts can continue to operate safely.'
The Labour Party said today that a parliamentary question has revealed that nearly 600 court users, judges and staff tested positive for Covid-19 between 24 November and 11 January.