Unless you crave sleepless nights and an excess of adrenaline, think beyond the 'tall towers and ritzy premises' of corporate law, a former High Court judge told prospective young lawyers yesterday.
'Legal practice does not revolve solely around private practice,' she told them. 'There are also great careers in local government, commercial in-house, banking, charities and elsewhere.'
She added: 'If you can't get a training contract, consider becoming a paralegal. It's a foot in the door and an opportunity to be noticed by influential lawyers.'
The Honourable Dame Linda Dobbs DBE (pictured), the UK's first non-white High Court judge, was addressing the Legal Launch Pad graduation ceremony marking the completion, by some 40 young people from black and minority ethnic backgrounds, of a nine-month programme of mentoring, mock interviews and work placements in law firms and chambers.
Dobbs encouraged the young graduates to prepare for the future by not only having a plan, but also having one or two back-up plans. 'And then SWOT test them,' she said, explaining that the acronym referred to analysing the strengths, weaknesses, opportunities and threats of their plans.
'Know yourself,' she continued. 'Learn how others perceive you, even to the extent of asking friends what they don't like about you. Learn to market yourself. Be seen and heard, rather than seen and not noticed or heard but not listened to. Be remembered, but for the right reasons. And even if you are not working, keep progressing your CV by, for example, taking an unpaid internship.'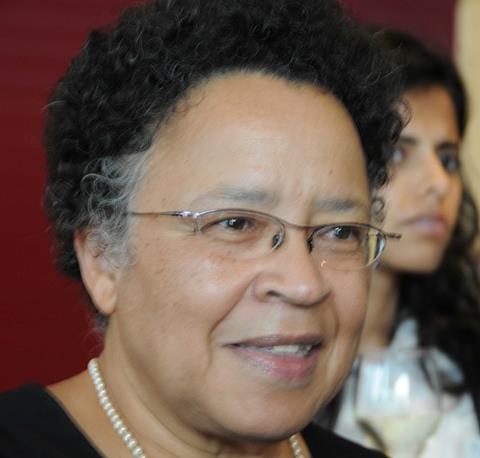 She also gave advice on interviews. 'Be truly honest or it will come back and bite you,' she said. She instanced candidates who included reading and the theatre among their interests, but when questioned had not read a book or seen a play in ages.
She exhorted the graduates to support future cohorts taking the Legal Launch Pad programme. 'You have been the lucky recipients of this programme,' she said. 'Give something back by becoming mentors or providing work placements when you can.'
The Legal Launch Pad is an initiative of charity the BLD Foundation, founded by non-practising solicitor Debo Nwauzu in 2006. Its website has information about the Legal Launch Pad programme and providing mentoring or work placements.