Top-200 firm Taylor Rose TTKW has announced a merger with Hertfordshire based Breeze & Wyles Solicitors Limited. The merger creates a firm with a total of more than 500 people in 11 offices.
Breeze & Wyles has an 80-strong team in offices in Bishops Stortford, Enfield and Hertford. It will now be known as Taylor Rose TTKW. Chief executive Brendan O'Brien will join the Taylor Rose TTKW board along with Murray Fraser, chief operating officer.
Taylor Rose already has offices in Peterborough, London, Lichfield, Liverpool, Manchester, Northampton and Workington.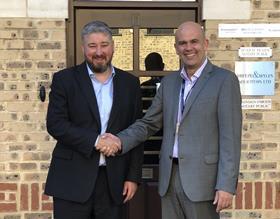 Adrian Jaggard, managing director of Taylor Rose TTKW, said: 'I am extremely happy to welcome Breeze & Wyles to Taylor Rose TTKW. We are in contact with Breeze & Wyles' clients to ensure them that they will receive the same high level of service managed by the same dedicated teams. There will of course be changes behind the scenes but, for the clients, the transition will be seamless.'