A top divorce lawyer who started her own firm in a converted Leeds cobblers shop is millions of pounds richer today after selling a majority stake to private equity.
The estimated £10m-plus investment by Livingbridge in Stowe Family Law, founded by Marilyn Stowe, will be used to 'fuel the growth of the firm' and result in up to 30 additional offices being opened over the next five years.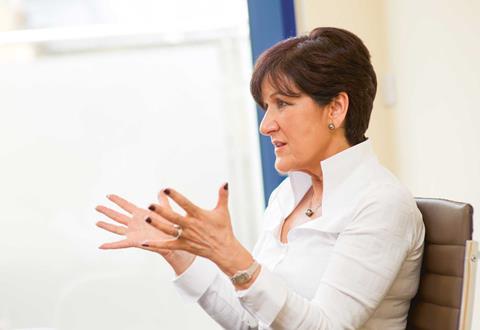 Daniel Smith, of Livingbridge described Stowe Family Law as a great success story, adding: 'Under Marilyn's ownership it has become the largest specialist family law firm in the UK, consistently delivering outstanding service and outcomes for its clients.'
Livingbridge has invested in more than 100 companies including recruitment firms Frank Recruitment Group and Staffline, and pensions and employee benefits provider Broadstone.
Stowe, dubbed the 'barracuda' by the press for her tenacuous style, told the Gazette in 2014 that it was after she had survived an attack by three masked men armed with metal bars that her firm 'really started to fly'.
The December 2003 robbery, which happened outside the converted cobbler's shop in Halton, east Leeds, where she had started her legal practice some 20 years earlier, prompted her to move away from the scene of the crime and to new premises in Harrogate.
As Stowe Family Law, she has opened further offices: in central London; Hale and Wilmslow, Cheshire; and in Wetherby and (again) Leeds, West Yorkshire. 'There may be big firms with bigger family law departments than us,' she said then, 'but we believe that we are the country's largest specialist family law firm, with a 44-strong team, including 30 solicitors.'
Stowe said of the sale: 'I will always be involved with the firm, and I am particularly thrilled it will continue to bear my name. It has been my most important ambition for this firm and its clients to thrive following my departure and I have achieved this with Livingbridge.'
Stowe, who was admitted to the roll in 1980, has also appeared on TV and radio, and written several books.
While acting pro bono, she unearthed the medical evidence that freed Sally Clark, a mother wrongly jailed for the murder of her two sons in 1999 in what was one of Britain's most infamous miscarriages of justice.
Charles Hartwell, the firm's chief executive, said: 'Thanks to Marilyn, and with the investment from Livingbridge, the future looks very strong for our firm and our clients.'