More than 70% of trainees have said firms should do more to support them if they are not going to be kept on as newly qualified solicitors. Responding to a survey created by NQ Solicitors, a recruitment platform for junior lawyers, 72% of respondents believed more support would help them better prepare should they miss out on a full time role. Examples of potential support included advice over choice of direction, assisting with CV preparations and preparing for interviews.
Only 29% of respondents said they had a back-up plan in the event of not securing NQ status.
Firms recruit a batch of trainees twice a year, taking on a new cohort in the spring and autumn. The retention rate has emerged as an indicator of confidence in the lucrative City and international legal market.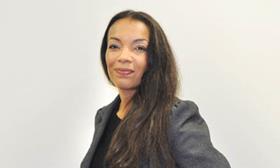 So far firms have posted generally high scores. The latest firms to report are Burges Salmon, which took on 96% of its cohort, and Shearman & Sterling which has taken on 85%. Travers Smith is so far the only firm to take on all of its trainees.
Magic circle firms Slaughter and May and Clifford Chance announced their figures earlier this month. At Slaughter and May 86% of the autumn cohort was taken on while Clifford Chance took on 77% of its batch.
Adele Edwin Lamerton, chair of the Law Society's Junior Lawyers Division (JLD), said: 'Although firms cannot always control whether or not they keep trainees on, they can in most cases control how soon they let their trainees know about their future with the firm. To assist qualifying trainees firms should consider holding exit interviews to discuss next steps and allowing them time off to attend interviews.'
The JLD has called on firms to give trainees sufficient notice on whether or not they intend to hire them. It published guidance earlier this year that suggested trainees should be told at least two months before their expected qualification date.
There was some positive news in the survey. More than 50% of respondents said they were confident of getting into their preferred practice area while 66% said they wanted to remain at their firm on qualification.
The survey was based on questions to 343 final seat trainees and NQ solicitors.