Troubled Midlands firm Challinors has sold its personal injury caseload to PI specialist SGI Legal after the multi-service firm went into administration last month.
Challinors, which owes more than £11.2m to unsecured creditors, sold the files for an undisclosed sum.
Simon Gibson, managing partner at SGI, told the Gazette today that the cases taken on were 'very wide-ranging, with some serious injuries. We're prioritising them now'.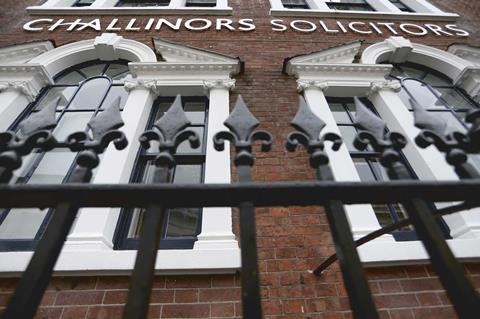 'It's an interesting caseload and in good condition, which reflects very well on Challinors,' he said.
SGI will not be taking on new staff specifically to deal with the Challinors files but Gibson said the firm is 'growing very rapidly anyway. We're recruiting constantly in any event'.
The deal includes all work in progress including serious injury, employer liability and public liability claims. The personal injury work will be transferred to SGI's offices in Liverpool.
The purchase of Challinors' caseload is SGI's firm's first acquisition since becoming an alternative business structure on 1 August. CGI said it expects more acquisitions over the coming year.
This deal is the latest sign of a further shake-up in the PI sector following the Jackson reforms. London and Manchester-based Fentons Solicitors today announced its acquisition by Australian firm Slater & Gordon.