Karmen Koh Allen, Law Society Intellectual Property Law Committee member

When the first lockdown happened last spring, our Intellectual Property Law Committee (IPLC) meetings quickly moved online. At first, it felt like a big adjustment, but like everyone else across the country, we all quickly adapted to this new way of working. Almost a year on, all of our meetings now take place online.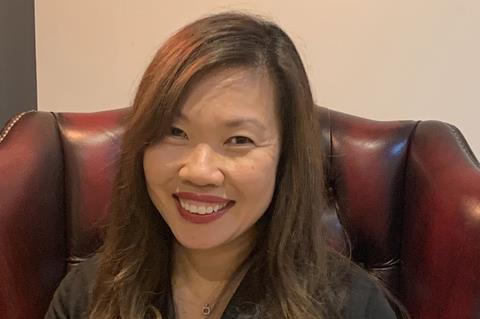 What I have missed: in a pre-Covid world, I loved walking into the buzz of activity at the Law Society's Hall, and the opportunity to network with my fellow committee members, Law Society officers, advisers and guests.
The annual IPLC summer dinner was always a highlight, with inspirational guest speakers (cancelled in 2020, naturally). I have regularly come away from the meetings feeling invigorated and motivated.
As we went into second and third lockdowns, I have been truly inspired by the focus and spirit of my fellow committee members, and how we have pulled together as a team to continue delivering at an admirable pace (particularly on the policy front, in the run up to Brexit).
In November 2020, we held our first lockdown virtual event – A Career in IP – Finding Your Own Path – which was pulled together very quickly in the space of a few weeks, and I daresay that being in lockdown worked to our advantage, as we were able easily to secure panellists and find a date which suited everyone.
The virtual event made it possible for us to reach our audience: A-level and university students, as well as trainee lawyers. We were able to answer questions from the audience and meant we could give potential students valuable information on why a career in IP would be fulfilling for them.
As we emerge from lockdown, we will definitely be taking the positives of virtual working and incorporating them into how we do things in the future. Above all, I really look forward to raising a glass with my IPLC colleagues at Chancery Lane again.
Raegan Leather, associate solicitor, Woollcombe Yonge
I remember feeling totally overwhelmed and underprepared when we entered the first lockdown almost a year ago. Being 100% office based and (looking back now) far too reliant on my paper files, we had to adapt almost overnight to homeworking and being paperlite.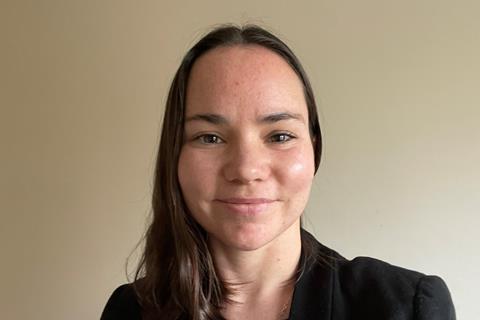 It is surprising however how quickly we learn to adapt to the unknown as when lockdown number 3 was announced, I was completely prepared and find I am actually more productive than ever with little distractions at home compared to the office (although I do still miss a good office gossip!). I now can't quite imagine going back to normal office working with my clients having fully embraced meetings via virtual means.
Workload continues to be consistent, although my clients have reported finding it tougher this time round to get people to act as witnesses for Will and Lasting Power of Attorney signings. I wonder whether people are being more cautious in terms of limiting contact with others given how terrible the news is with the NHS being completely overwhelmed and the new virus strains being announced. Perhaps my clients are also more reluctant to ask others to act as many of them are considered vulnerable themselves being over 70 years old. Whatever the reason, the quick rollout of the vaccine is positive news and there is the smallest feeling of hope in the air.
When I speak to clients, colleagues and friends about how they are coping during this third lockdown, it's interesting to note that many are battling more than the first and second. Winter makes life a little harder with the darker nights and lack of sun.
Personally, exercise has been a life saver for me. As a keen runner, I have racked up more mileage than ever and find it has been essential to promoting and sustaining my good mental health. If you're battling yourself, why not try a couple of miles around the block? The 'runner's high' will get you hooked in no time!
Law Society Art Group's 61st exhibition captures lockdown life
Leo Goatley, 'Herd immunity'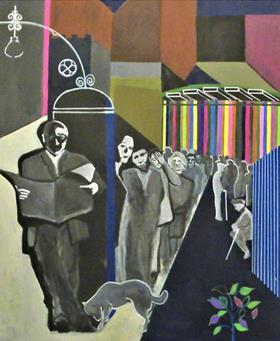 Peter Haycroft, 'Through a window'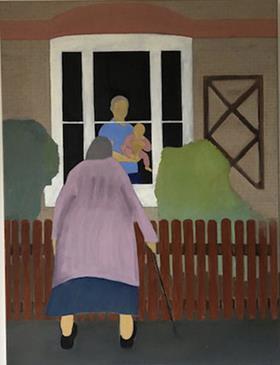 Take a look at the rest of the gallery here.