Rachel Reese, CEO of Global Butterflies and Law Society LGBT+ Solicitors Division vice chair
'The lockdown has not really been a hardship for me and my partner Emma as we already work at home - in a shed at the end of our garden - and live in the countryside where there are not many people.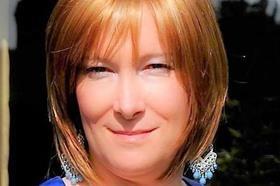 The lockdown was a big surprise for my trans and nonbinary inclusion company, Global Butterflies, which works with many law firms in the UK as we lost all our face-to-face training workshop bookings in a week.
We considered closing for the lockdown duration to work on other activism passions but happily, many of our legal clients requested that our training be delivered virtually. The positive for us is that we were just a face-to-face training company, which I love, but we can now do everything virtually and still get our humour and learning points across.
I am vice chair of the Law Society's LGBT+ Solicitors Division and we are still meeting regularly on Zoom, continuing our many project teams and planning LGBT+ inclusion initiatives.
Emma and I work in the mornings and go for long walks in the afternoon. I am learning the piano, and while I cannot see my elderly teacher, I now play every day (I am improving). We catch up with friends most evenings on Zoom with a glass of wine. Emma and I are getting married in September, so we are really hoping things return somewhat towards normal by then, if not, we will re-plan the date for better times.'
Barry O'Leary, partner, Wesley Gryk Solicitors LLP, London
'The combination of an overhaul of our case management system and the Home Office moving online, has meant that our firm has been able to deal far better with lockdown than we may have been able to just a couple of years ago. Our team has been admirably adaptable and made the move to remote working swiftly and effectively.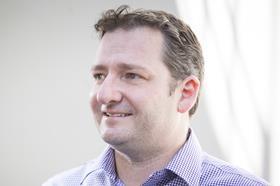 A great deal of my time has been spent on nationality law, assisting the parents of children born abroad following international surrogacy arrangements. Lockdowns in other countries left families effectively stranded. Luckily, the senior casework at the Home Office has been excellent and has worked with me, HMPO and the FCO to get the families home. I have been sent a number of photos of newborns clutching their emergency travel documents!
All in all we are doing okay, though however useful Teams and Zoom are, it will be good to have face-to-face meetings with my colleagues again, hopefully in the not-too-distant future.'
Lisette Dupré, Law Society's family law committee member, Dawson Cornwell, London
'Whilst the logistics of my working day has changed due to lockdown, surprisingly little has changed in the way I support and advise my clients and team members. Dawson Cornwell moved to new offices in December 2018 and also upgraded our IT systems. The transition, therefore, from working in the office to working from home was relatively minor from a technology perspective.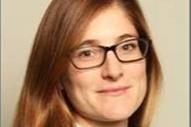 The transition to remote hearings, lodging applications by email or online and serving documents has proved more challenging. Adjusting to this new regime has happened surprisingly quickly through sheer determination and hard work by the judiciary and court staff, and practitioners embracing the new systems.
I have enjoyed the challenge of working with new technology such as Zoom, pdfdocs, pdfpro and others – which are all bringing new methods to streamline my practice. Twitter and LinkedIn has been a super resource, with practitioners generously sharing their knowledge through webinars and short Zoom films. Dawson Cornwell now have their own YouTube channel so that we too can share knowledge in this way with others. I hope that we shall continue to share information and knowledge in this way going forward.
Day to day I tend to "see" my clients more than ever – with many preferring Zoom to telephone calls. A considerable advantage to remote working is being able to dip in and out of family life while still working hard. I enjoy watering my pot plants at lunchtime, eating a homemade lunch and winding down by sewing scrubs for the NHS only minutes after sending my last email of the day.'
Art corner
Jennifer Tovey, Law Society Art Group member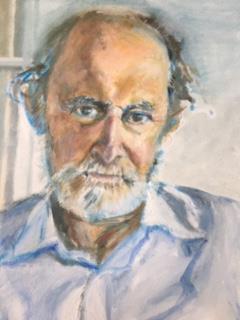 Roger
'Roger was my cousin; he was convalescing from heart surgery when I did this portrait.'
Contemplation
'The model for this portrait, Barney, is an accomplished artist.'