Trainee solicitor, London
I have always been curious about the world around me and this manifested in studying history at university. I loved studying for my degree, but I didn't necessarily want to be a historian. I soon realised the skills gained through obtaining a history degree were nicely transferable to a career in law.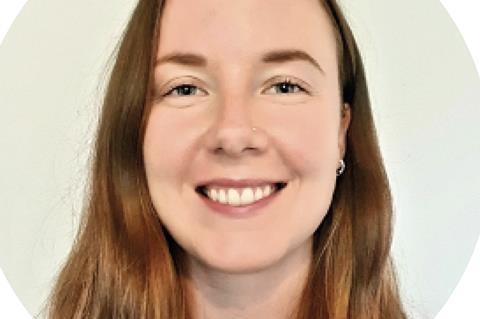 In my first job out of university at a technology start-up, I discovered I enjoyed helping clients navigate an unfamiliar world to improve the quality of their service. It turns out this is one of the roles legaltech plays in the legal industry, so I found myself naturally gravitating towards this area of the market.
I continued to hit a wall of rejections in my training contract applications to private practice firms. So, I decided to take control of my career progression and pursue alternative routes to qualification. During the Global Legal Hackathon 2019, I met an in-house lawyer who inspired me to build my own training contract in-house. And that's what I did.
My legal training focuses on the competences set out by the SRA. I don't rotate in six-monthly seats but rather work on a variety of matters typical at a start-up. This means I can be working with one group of stakeholders on a corporate matter concerning our overseas entities at the start of the week and finish the week by finalising the negotiated terms of our licence alongside a different set of stakeholders. I also work closely with software developers and project owners to provide feedback that shapes new product features.
I am the first and only legal trainee in the business, working primarily with the chief legal officer, who doubles up as my training principal. Together, we navigate what for us are the uncharted waters of a training contract, meaning every day is different. I am given responsibility to own legal projects and the space to think independently and suggest new ideas.
'The relationship between legaltech and solicitors is symbiotic. Legaltech providers are often headed up by lawyers who saw room for improvement'
Day to day, however, I don't think of myself as a legal trainee in the traditional sense. Ultimately, I assist the business to graft its own market and deliver a solution to its end users. In this sense, there is a clear emphasis on my legal expertise within the commercial context of ThoughtRiver as a software provider.
My training is topped up with daily interactions involving lawyers from around the world and clients with different skillsets and know-how. I use our in-house software to help speed up simple contract reviews, freeing me up to work on more complex matters that are integral to my development. Most recently, I worked on a project that leveraged our technology to assist my analysis of force majeure clauses in light of Covid-19.
One of the most enjoyable experiences of my career so far has been delivering ThoughtRiver's outreach programme to undergraduate law students within our partner universities. This consists of interactive workshops on our contract description framework, Lexible, where students gain hands-on experience of a legaltech project using a sandboxed version of ThoughtRiver's technology. We always receive very positive feedback from students, who go on to achieve a Lexible accreditation recognised by our customers.
Training contracts have been glacially slow to change. Despite the SRA's acknowledgement of this and its introduction of the SQE [Solicitors' Qualifying Examination], law students compete for over-subscribed training contracts with little visibility over the range of routes to qualification available.
The relationship between legaltech and solicitors is symbiotic. As much as legaltech has forced solicitors to modernise, legaltech providers are often headed by lawyers who saw room for improvement. As a result, solicitors play a big role in the legaltech sector as thought leaders and contributors.
In many cases, solicitors are the end users of a variety of legaltech solutions. They play a big role in shaping the development of such products by working in partnership with legaltech providers. More generally, legaltech has broadened the environment in which solicitors operate thanks to the birth of legal design, legal operations, and a growing enthusiasm to innovate.