Since Liverpool was crowned European Capital of Culture 2008, the city has enjoyed a renaissance that has brought commercial work – and law firms – pouring in. Paul Rogerson reports from the Gazette's latest roundtable
It is a 20-minute walk from Lime Street station to Weightmans' HQ in Liverpool's Old Hall Street. This looks a straightforward stroll on Google Maps but, as my app warns, 'real-life' conditions can intrude.
So it is today. Among the first things I encounter are two massive, concrete 'buck teeth' hovering precariously over the coned-off pavement. They are a remnant of the Churchill Way flyovers, longstanding features of the city centre for decades.
As the demolition ball swings, these flyovers are now roads to nowhere.
Such battered monuments to brutalism are symbolic of an upswing in Liverpool's fortunes in recent times. Swaths of this storied city remain under development. As I pick my way past the construction workers and brownfield sites, I note that Liverpool has already changed greatly in the few years since I last visited.
'This is an exciting time for Liverpool,' says Chris Topping, president of Liverpool Law Society and a board member at Broudie Jackson Canter. 'Lots of people are bringing their businesses here. I've been in the city for 30 years and when I first came you could still detect the effects of the second world war.
'What we've seen is massive regeneration. It's been great to see firms which historically haven't been so prevalent in the north-west coming to the city, like Taylor Wessing, Freeths and Napthens. They have brought work in that has benefited us all.'
'I'd echo that,' says Nik White, managing partner at Brabners. 'This room would have looked very different five, or even two, years ago. Having been a fairly staid, static market – certainly for commercial firms – it has been fantastic to see new firms coming to the city. That creates an even more fierce war for talent, but that competition has to be a good thing.'
As Manchester boomed, its neighbour and some-time rival down the East Lancs road had come to appear 'stuck in the backwaters and not really going anywhere', White notes.
No longer. Napthens, which opened an office on Old Hall Street 18 months ago, is one of Liverpool's most recent arrivals. Although the firm has a string of offices across Lancashire, it is notably absent in Manchester, points out chief executive Shru Morris.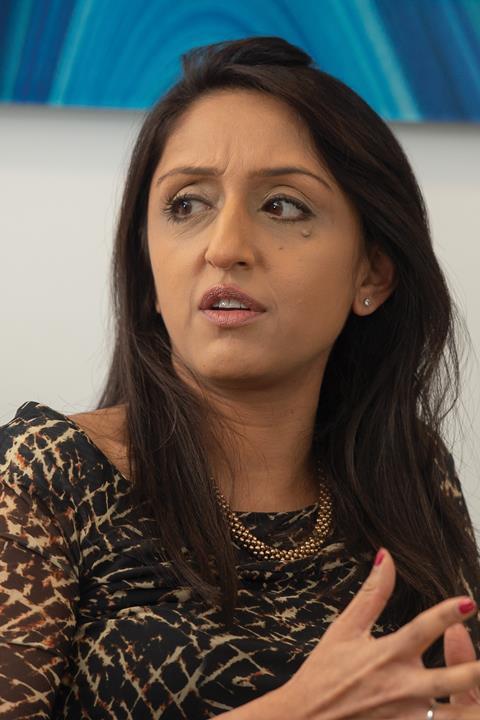 'What we've done in Lancashire was the alternative to Manchester,' Morris stresses. 'The point around, "we're not going into Manchester as the biggest hub for legal services" was what attracted us to Liverpool. Together with the fact you've got a passionate group of people here who want to make it work.'
So what has spurred Liverpool's renaissance? Our roundtable acknowledges what one solicitor describes as the stabilisation of municipal politics, following the turbulent years of a Militant city council in the 1980s. Liverpool City region mayor Steve Rotheram, who last month launched a public consultation on economic planning and development across his domain, is generally perceived to be doing a reasonable job.
But a more significant fillip to the city dates back to 2003, when Liverpool was named a European Capital of Culture for 2008.
Liverpool has more museums and galleries than any other UK city outside London. To this can be added the likes of the Liverpool poets, the enduring legacy of a popular beat combo named the Beatles and the Royal Philharmonic. So I am rather surprised to hear there was some nervousness over whether the city would live up to its billing.
It did.
'Capital of Culture was a massive boost,' says Hill Dickinson chief executive Peter Jackson. 'We all held our breath when it was announced, but it showed us at our best, as it turned out, because we pulled it off brilliantly.
'The year 2008 wasn't exactly very good for other parts of the country. But it certainly led to us not feeling the effects of the recession for a tail period of two or three years. I think that was the first step, to be honest.'
According to the council, Capital of Culture generated 9.7m visitors to the city – an increase of a third – and generated £754m for the local economy. Research by Liverpool University found that 85% of the city's residents agreed Liverpool was a better place to live in afterwards. The Liverpool One project, meanwhile, propelled the City into the top five most popular shopping destinations in the UK.
Perhaps most importantly, as mayor of Liverpool Joe Anderson told the Huffington Post in 2017, the experience dispelled a 'crude stereotype' of a city long past its best.
That momentum has been sustained. Annual private sector-led investment has topped £1bn for the last four years and the city's population is growing again, after falling from over 500,000 in the 1970s to 440,000 in 2000.
I try not to name-check football teams at these roundtables, but it is unavoidable here. Two premier league heavyweights in a modestly sized city (one of them champions of Europe, no less) sucks in an awful lot of visitor spend and helps sustain the city's global profile. 'Planes from Oslo every week,' as one attendee puts it. 'You can't get a hotel room on a Saturday.'
As Liverpool's economy has grown, so has the legal market. Just one statistic, from the legal directory Chambers, can speak for many here. In the last decade, the number of ranked women solicitors in Liverpool has risen by a bullish 16.4%, compared with just 6.2% in London and 5.7% in Leeds. And the legal economies of London and Leeds have hardly been sluggish.
Yet challenges remain. Liverpool certainly outperforms in terms of bringing young people into the city to attend its universities, but some believe it underperforms with regard to keeping them and attracting talent from London. These are works in progress.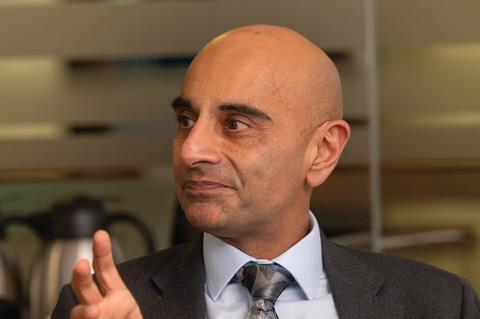 Saleem Fazal heads international firm Taylor Wessing's Liverpool office, established just a year ago. 'Tapping into the universities is high on our agenda,' he says. 'We are forming relationships with all the faculties, and not just legal, because we are also strong in technology.
'Our aim is to encourage graduates to come and work for us. They may become lawyers, they may not. They may do the internships and decide it's not for them. But that kind of thinking has gone on for so long in other regions. We need to bring that here.'
DLA Piper's Nicola Wilding, of the Law Society Junior Lawyers Division, points out that Merseyside Junior Lawyers is one of the biggest associations of its type in the country. But she acknowledges the difficulty. 'Manchester does offer much more opportunity, just because it's a bigger city, especially when it comes to training contracts,' she admits. 'That is an issue.'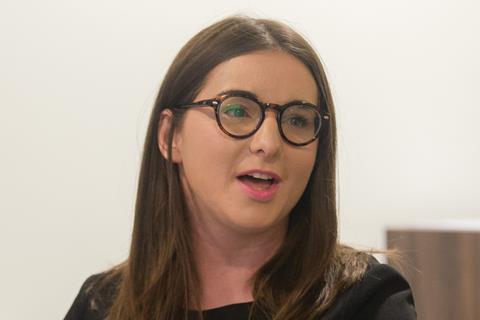 Membership of Merseyside JLD is open to paralegals as well as trainees, which reflects a modern reality of legal life. 'People do tend to get caught in the paralegal trap, which can weigh heavy on people's minds here,' Wilding adds. 'I've got a friend who's still a paralegal and she's got a 12-year-old daughter. Supporting a family on a paralegal salary compared to a qualified solicitor does make a difference.'
Of course, the paralegal bottleneck is hardly unique to Liverpool. Our roundtable is sceptical about how effective the new Solicitors Qualifying Exam will be in broadening diversity. But where those present do agree is that the role of the junior lawyer is changing rapidly, in part aided by fast-developing technology which can also support income growth.
Founded in Liverpool 42 years ago, DWF is being watched closely after becoming the first law firm to float on the London Stock Exchange's main market in March. The Liverpool office is home to a 'centre of excellence' for motor claims, a real estate team which undertakes City of London work and a strong corporate services and litigation offering, including telecoms.
'At DWF,' says Graham Dagnall, executive partner for the Liverpool office, 'we've actually used technology quite proactively in terms of attracting a certain commercial client to this city. Particularly those do a lot of routine contract renewal work.
'We've been able to use artificial intelligence to automatically draft a lot of documents, and prepare contract playbooks which the clients can use themselves. That is in appreciation of the fact that you're not going to take that low-level work.'
Thomson Reuters' Practical Law defines a contract playbook as a guide that facilitates the efficient and effective drafting, review and negotiation of contracts. It explains the company's standard and acceptable fallback positions based on a predetermined negotiation strategy. According to one estimate, fewer than one in four in-house legal departments use them, so this appears a big market to aim for.
Dagnall adds: 'In the managed services environment, we have successfully attracted quality work from the UK into Liverpool. This gives you that competitive environment to keep the firm's talent interested, and enjoying the kind of quality work that you might potentially get in London, Leeds or Manchester.'
Another attendee concerned with aggregating nationwide volume work in Liverpool is Ian Cohen, head of personal injury and medical negligence claims at Simpson Millar.
Formerly owned by failed listed company Fairpoint, Simpson Millar was acquired last year by law firm investor Doorway Capital. Since then it has exploited a £50m war chest to undertake an expansion drive that has included the acquisition of Liverpool personal injury practice EAD Solicitors.
Cohen brings a consumer law perspective to the table; and it is he who responds first when I ask where further growth is going to come from in Liverpool's resurgent legal market.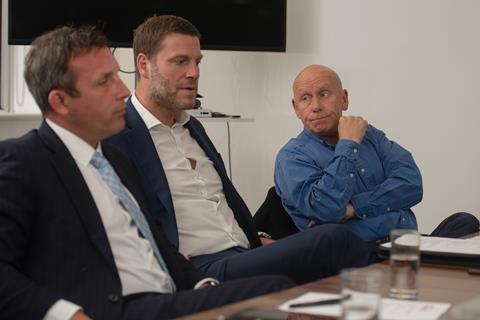 'Consumer-wise, we're almost certain it's going to be through consolidation,' he says. 'That's the way the market is going, with all the reforms. Everything has to be to scale. So we are seeing and we will continue to see smaller law firms withdrawing completely from the market, or medium-sized firms specialising and coming out of parts of the market.
'The other area for us is the untapped legal market, which is worth billions. Nobody's yet been able to crack that. As we get a better understanding of the consumer, the requirements of millennials and so on, we can look to take a small percentage of that and grow our businesses. As opposed to necessarily fighting over the same pool of money.'
Hill Dickinson's Peter Jackson believes that, as Liverpool's talent pool grows, 'there will be growth in stopping the work that currently goes to London from a lot of corporates and commercial entities'. Liverpool City Council still sends work down to London, 'or it did', he adds, 'and there is no reason why that should happen.
'The higher profile we get as a market, the more chance we have of retaining that work.'
DWF's Dagnall adds: 'That's what we've tried to do: focus on specific centres of excellence or sectors where you can actually attract work into Liverpool. Retail, food and hospitality is a big one and, strangely you might think, telecoms is also big for us here. That fuels your talent pipeline.'
FORTUNA SMILES
Three senior solicitors from DLA Piper have set up a boutique litigation practice in Liverpool – in the same building as their old firm, writes Jemma Slingo.
Fortuna Law deals exclusively with high-value business litigation and was founded by Mark Goodwin, former head of litigation and regulatory at DLA Piper's Liverpool office. An ex-legal director at DLA Piper and a former senior associate have also joined the practice. A senior associate from the same firm is due to start at the end of November.
Goodwin, who spent 19 years as a senior litigation partner at DLA Piper, said he founded the business because his team were 'increasingly subject to conflict issues'.
'DLA Piper had a number of very high-value, complex cases which we couldn't do because other parts of [the firm] were acting for the other parties. The bigger the firm got the bigger the issue became.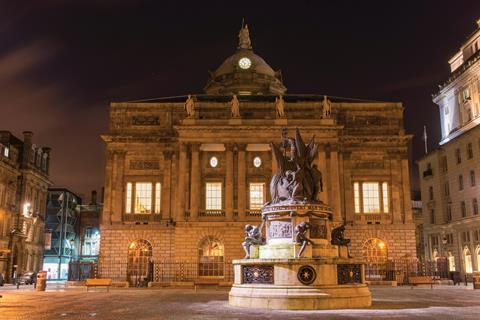 'With the ever-growing size of the client base and geographical footprint of the larger firms, conflicts of interest in litigation and arbitration matters are becoming more frequent and often it is not possible for firms to find a solution under the applicable conflict rules.'
According to Goodwin, the Fortuna team maintains good ties with DLA Piper and has already received conflict referrals from them.
Goodwin added: 'We are fairly unique – not just in Liverpool but outside London. We have invested £1m so we can do high-value cases. We had to invest heavily in IT and people. Unlike the traditional full-service model, our new firm is highly specialised on business litigation.'
The firm, which began trading in February, says it has already secured instructions with a combined claim value in excess of £750m.
Freeths managing partner Andrew Nichol cautions that in the drive to grow, diversify and tool-up with new tech, firms must not neglect the personal touch. 'In the SME and owner-managed business space, we have spoken to clients and they were all pretty consistent in terms of what they wanted, which was "service and relationship". They weren't asking for technology. They weren't asking for innovation – bearing in mind everyone innovates in a broadly similar way and will look identical within a short period of time. So the Liverpool message is "relationship-driven, service driven".'
'That's certainly my experience,' agrees Napthens' Morris. 'There are not many situations where we are going through a big tender process. It's generally because we've built up a relationship with the client over a period of time.
'We won't be the cheapest,' she stresses. 'We may see ourselves up against some of the big Manchester firms but [in those cases] we almost don't even mention price as a differentiating factor. The message is that you're going to get a partner-led service, which if you've never been through a transaction before is really what you want. Somebody to help you, someone to hold your hand through the transaction.'
Taylor Wessing's Fazal makes the point that specialisation need not mean downgrading the client relationship if it is managed properly. 'For us it's all about sector focus,' he says. 'Our clients expect us to be exclusive lawyers, to know what we are doing and help them with their business and understand the processes. But in bringing to their business that sector knowledge, we build trust, which in turn builds the relationship.'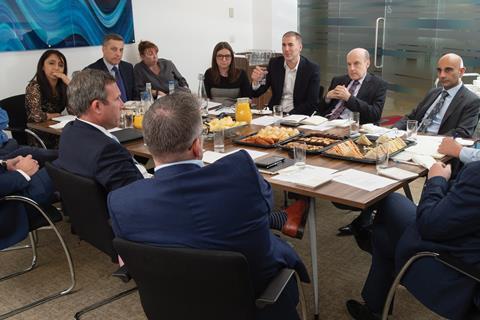 Liverpool's legal market appears set fair on many fronts. But can the table identify any threats to growth? One such, I suggest, is that a general increase in prosperity can erode competitive advantage. A city can fall victim to its own success.
One firm alive to this challenge is our host Weightmans, whose antecedents date back almost 200 years and which presently employs 700 people in Liverpool.
'The age-old thing with Liverpool, though it's probably a bit less the case now, is the volume work,' says Steve Peacock, head of Weightmans' Liverpool office. 'That has certainly been very good for Weightmans.
'We do a lot of volume national employment work [and] for a national client we can only do that in Liverpool because it is our cheapest cost centre. We could not do that work and generate the profit we do from any other city. Manchester and Leeds are way off. That is one plus.'
Yet, Peacock warns: 'It's becoming more expensive in Liverpool and that gap is closing. It's still relatively cheap to do volume work here, but less than it was.'
Brabners' White agrees. Fixed costs and property are still attractive, he notes, adding: 'In terms of people, whereas probably 10 or even five years ago we did have a [pay] disparity between equivalent lawyers in Liverpool and Manchester, we don't now.' Still, there are worse problems to have than deciding how to cope with success.
In conclusion, one must not overlook the fact that Liverpool still faces difficult and longstanding problems, including high levels of deprivation. Yet, to an occasional visitor like me, the city would seem to be catching up (at the very least) with Manchester and Leeds, whose own fortunes started to turn back in the early 1990s.
As Weightmans' Peacock concludes: 'Creating a buzz and a profile around the city makes people want to live and work here. That's a formula for success for any business – but especially law firms.'
This roundtable was kindly hosted by Weightmans and organised by Jo McLeod, the Law Society's head of relationship management – north

Editor