Some small law firms are at risk as the pandemic continues to bite. But others are planning for a bright future, using lessons they have learned in lockdown
Numbering around 8,000, smaller law firms are the backbone of the legal profession in England and Wales. Whether they exist to serve a local community, or a niche legal need, the predominance of these independent businesses ensures client choice and competition on a scale that accountancy, for example, does not.
The coronavirus pandemic has tested the resilience and adaptability of these firms, necessitating huge changes in the way most work. The pandemic might be a one-off, but it has changed this market.
At this Gazette virtual roundtable, there are several solicitors whose firms went from 'traditional' high street practice – office-based with face-to-face meetings – to remote working overnight, at a time when finances are under pressure for many.
'With working from home, there have been many more video calls and a greater understanding of the ins and outs of everyone's lives'

Arun Chauhan, Tenet Compliance & Litigation
'We have been working under fairly difficult circumstances because, of course, an awful lot of our traditional business is face-to-face,' relates former Law Society president Nicholas Fluck, one of two partners at Stapleton & Son in Lincolnshire. 'The bottom line is that we are working on reduced hours, we are working with some staff on furlough. We are working with a lot more technology than we used to do.'
The adoption of some key technology came overnight, he says. 'We upgraded our digital dictation system so that we could do that without having to have a server in the office, so we do digital dictation on the web now. That was blissfully easy, actually. I dreaded it when we started. And we've got people now using mobile phones who didn't think that mobile phones could do anything else apart from make phone calls, to dictate their stuff.'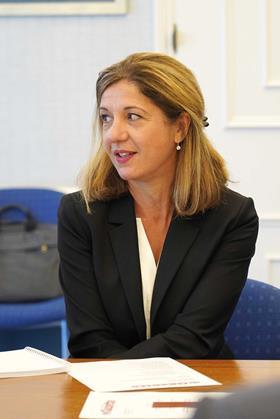 Melinda Giles, partner at Essex firm Giles Wilson, says its 30 lawyers and support staff were already set up for remote working: 'We'd always had the ability to work flexibly, but most people seemed to prefer coming into the office.' While being aware of the risk to physical and mental health the pandemic has created, distance has had some surprising upsides: getting to know team members as 'people in the round', supporting each other as some coped with the closure of schools, or managed with partners who were key workers. This has meant 'a little bit more normality, instead of people having to pretend to be somebody else when they come to work'.
Also represented today are 'virtual' law firms, set up before the pandemic to provide legal advice with little or no physical office presence. Arun Chauhan's firm Tenet Compliance & Litigation already had 80-90% of its 'team' working from home, using a model established in 2016. Chauhan nevertheless reports 'many more video calls', and a greater understanding of 'the ins and outs of everyone's lives'. This has had the effect of improving 'tone of voice' in emails between colleagues, he adds.
Others still had made decisions that put them in a good position. Tahlia Woollatt, partner at Reading based property litigation specialists Parkinson Woollatt, says the firm went 'paperless' in January, switching to cloud-based practice management and accounting systems.

Virtual reality
There are firms, big and small, who claim to be ahead of the profession when it comes to their use of technology. Did they have the edge as the profession had to physically lockdown in response to the coronavirus pandemic?
To a degree, they did.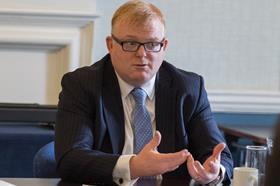 'We were completely ready,' David Turney of Avery Law says. 'Nothing really changed for us. So we're very grateful in that sense. I've been preaching about this for a number of years working with software suppliers, trying to innovate, getting people to utilise technology to help practise law.'
The real shift for technologically open-minded small firm principals, Bennett Briegal's Paul Bennett suggests, has been a change in client behaviour. When his firm, which advises professional practices and professionals, was established, 'we were geared up to work online', he recalls. 'We took rather reluctantly in September 2019 an office on Chancery Lane because our clients, particularly our London-based clients, wanted us to have somewhere they could meet us discreetly to talk about… mergers, closures, partnership disputes, all of that sort of stuff.
'Ordinarily we were spending a couple of days a week in and around London,' he notes. 'Suddenly, of course, we've not had the wasted travel time. We've not had the expenses of living in hotels, and doing mediations and arbitrations in various locations across the country. We've been doing them all online. It took us about 30 seconds to move over to working completely online, because we were geared up to do it.'
Being small has its advantages, Sarah Khan-Bashir of Yorkshire firm SKB Law reflects. The six-person sole practitioner firm, which specialises in family law, switched to cloud-based services provided by the sponsor of this roundtable, Clio, last year. So facilities like cloud-based services were already in place.
Concerned by the organisation of the courts, she says, the firm went into 'lockdown' a week early. 'I remember going a week before to court and the waiting room was packed,' she recalls. Lockdown was technically easy: 'Because we were smaller, we were agile, so we were more adaptable, innovative. We were hungry for any new technology that would help, and because we were small, it was easier for us to implement any new changes.'
What requires more thought, she and others relate, is the supervision and support provided to junior team members.
'Because we were smaller, we were agile, so we were more adaptable, innovative. We were hungry for any technology that would help, and because we were small, it was easier for us to implement changes'

Sarah Khan-Bashir, SKB Law
'What we saw was the demand for a cloud-based solution, or cloud-based solutions, go through the roof,' Clio's Nick Francis relates. 'As soon as the announcement was made by Westminster… the phone was ringing off the hook. Small high street firms to larger firms were making a decision to transition to "cloud" in less than a day. That trend has continued all the way through the last six or seven months.' Francis says the company's '10-year view' of the way the legal sector would adapt and adopt technology has 'shrunk down to a year'.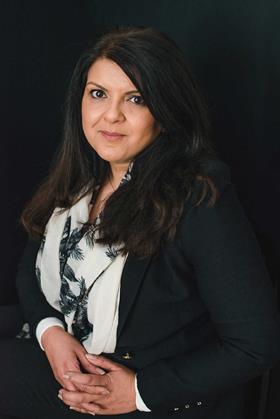 The use of technology has been the most salient change in the business of law brought about by the pandemic. But smaller firms have also found it is the prompt to review their business plans and the place of their firms in a changed economy. Lawyers who have had training in business planning, or worked with their accountants or bank on a business plan, will know how heavily the process is tilted towards a plan for 'growth'.
Traditionally, growth helps the sustainability of even a small business. That assumption has gone, Woollatt explains: 'The main change for us is a shift in thought [on] plans for expansion. Part of our strategy was an expansion strategy over the next five years. Actually… one thing lockdown has done is make us think twice about that, because at the moment we have relatively low overheads.'
The risks she now sees in expansion – not least greater overheads – 'will reframe those discussions', she says. 'From a technological point of view we were running pretty seamlessly in the cloud with everything linked up.'
As Evelyn Ofori-Koree, an independent solicitor-advocate who recently left a partnership, asks: 'Is a successful business one that's got 20 storeys in the centre of London, or one that is agile enough to react to any unexpected situation, like we've all found ourselves in?'
New technology needed by smaller firms has been seamless in many cases. But looking further ahead, Woollatt points out that some are taking on risks they may have to face in the future. 'Once you move to a cloud-based system,' she says, 'you give up a lot of control and that's, actually, quite scary.'
Concerns include data security, a deterioration in business relations with the provider, and regulatory risks.
At the table


| | |
| --- | --- |
| Nicholas Fluck, Stapleton & Son | Tahlia Woollatt, Parkinson Woollatt |
| Melinda Giles, Giles Wilson | Avinder Laroya, Serenity Law, |
| Arun Chauhan, Tenet Compliance & Litigation | Paul Bennett, Bennett Briegal |
| Sarah Khan-Bashir, SKB Law | Evelyn Ofori-Koree, Solicitor-advocate |
| Karen Dovaston, Dovaston Law | Nick Francis, Clio |
| David Turney, Avery Law | Eduardo Reyes, Law Society Gazette (chair) |
Francis responds: 'I think that technology vendors, particularly in the legal space, have historically been very restrictive and controlling in how they manage your data or your client data, and that's… definitely a problem.' Such issues need to be raised with technology vendors up front, however urgent the switch to new cloud technology seems, he urges. 'Having awareness of that… of what to be looking for when you're speaking to these vendors, is definitely important… if a vendor is not giving you enough flexibility or they're trying to lock you in for multiple years… your alarm bells should be going off at that point.'
That is all the more important, Francis adds, given Clio's own research, which indicates that '96% of legal professionals are planning to continue running their firms using the cloud'.
'The cloud technology has worked for us,' says Paul Bennett, whose two-partner practice Bennett Briegal advises professionals and their firms. He planned ahead with an eye on many of Woollatt's concerns: 'We picked our suppliers really carefully. We looked at the data challenges. We looked at the data challenges because the GDPR risk is as much a risk as the regulatory risk.'
As he surveys the risks his own clients have seen increase, supervision is a bigger concern: 'One of the trends I've seen with my adviser's hat on over lockdown is firms struggling to manage supervision, particularly good data habits when people are working remotely.' With lawyers and staff becoming swiftly comfortable with new technologies and platforms, some have their guard down when it comes to security issues.
If the sector can safely adopt those new technologies and take lessons from the pandemic's new working norms then, David Turney of boutique corporate firm Avery Law says, firms can start to turn 'fixed costs into variable costs'. That can apply to choosing flexible property space and to the basis on which lawyers work for a firm.
Lawyers, of course, interact not just with one another and clients, but also with the infrastructure of justice. 'When I think of the times when I am banging my head on the desk, it's got to be the interface with the court service,' Karen Dovaston of virtual property firm Dovaston Law says. 'Their technology is so frustrating. You could [produce] a beautiful e-bundle, book-marked, OCR-recognised – and then you get the inevitable email back: "No, we won't download it from a link. Our inbox will only take 35MG… Can you send it in parts?".' She implores HMCTS: 'Get down with the kids!'
'We're doing case management and it works really well because it saves time and money, so why aren't the court [service] doing it? That's the real frustration – their tech is so, so poor'

Karen Dovaston, Dovaston Law
The lack of an effective case management system in the courts, to mirror what law firms like hers are now using, is a particular frustration. 'We're doing it,' Dovaston points out, 'and it works really well because it saves time and money, so why aren't the court [service] doing it? That's the real frustration – their tech is so, so poor.'
What law firms were doing was noticing and copying what worked. That, Giles says, extends to the ways people related a more human side. She and colleagues were asked to contribute to the Gazette's 'Lawyers in Lockdown' series, which they copied within the confines of the firm. 'We actually had our own lockdown lawyer series,' she says. 'On a Wednesday and a Friday, I sent out a blog from each person, not just the qualified solicitors but the paralegals, the trainees, the finance director, of their own lockdown story.'
That personal element reinforces something very important cited by Chauhan – that 'having people work remotely… is all about trust'. He describes trust as a 'cultural piece', adding: 'It's helped us get through in a better fashion than we may have done otherwise.'
Trust, Bennett observes, also has roots in a sense of pastoral care. 'As we ease into a semi-lockdown,' he says, 'I just think it's a really important lesson to look after each other.'
That care and support, in the current context, might need to be between firms, not just within them. As Khan-Bashir points out: 'If you've got a business partner, fantastic. But if you're a sole practitioner it's a very, very lonely place to be. I saw there was a lot more reaching out in the legal profession, particularly [by] sole practitioners, trying to support each other.' Beyond the immediate challenges of coronavirus, she urges: 'We need to keep that going.'
The speed at which smaller firms have adapted has contrasted unfavourably with the courts, as already noted. Has the SRA, as regulator, kept pace?
Avinder Laroya, partner at Serenity Law, comments: 'It's interesting, as we're all fairly small firms… how we are conscious of the regulatory requirements and also wanting to create a business using technology, using a virtual model… I kind of feel stifled in terms of being able to innovate because of [regulatory] restraints.'
Whatever else stands in the way of a new way of working, Fluck acknowledges, it is not the partners and staff working in smaller firms. 'The thing that really appeals to me about the Covid-19 [response] is to watch my staff – the majority of them are of or close to retirement age… [They] have suddenly undergone a digital awakening. It's really quite bizarre, because we've had the technology and we've been working in the cloud ourselves since about 2015, but we've been working the cloud like people used to use computers as though they were typewriters.
'It's really quite astonishing to see. I had a lady who is 66, very good, very competent, highly-skilled, more paralegal than secretary, who said, "How am I going to manage if we can't come into the office any more?" I said, "Well, it's quite simple. We'll pick up your desktop and we'll go and we'll hook it up to your router at home, and everything will carry on just as it did before." The following day, I had five emails from this lady saying, "I can't believe it. It's all just working!".'
Fluck concludes on this positive note: 'Most of us, certainly high street firms, under-appreciate the skills that our staff really have. We certainly under-use them, and it would be fantastic if the outcome of this is that we end up with our staff feeling more empowered.'
This roundtable discussion was kindly sponsored by Clio


Features editor