With almost half of lawyers currently suffering from some form of mental health issue, (according to the Junior Lawyers Division Resilience and Wellbeing Survey Report 2019) law firms are finally starting to pick up rhetoric about lawyers needing to bring their whole selves to work. Not only is this essential for the wellbeing of the individual but, in truth, it is pivotal to the success and wellbeing of the business.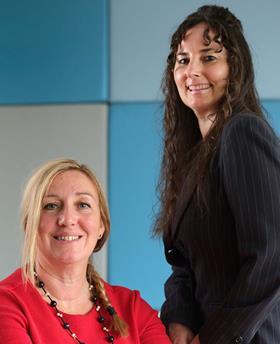 The 'sausage machine' of the past is slowly being replaced with new ways of working which takes into account lawyers' individual experiences and commitments, both inside and outside of work. This makes for more rounded professionals and gives clients a richer experience. However, it's about more than just offering zero chargeable hours and flexible working, although undoubtedly that is a start. What the profession needs is a cultural change and a shift in attitude. That may be harder to achieve in long-established practices where the traditional pressures are still felt. It is a more achievable goal for new firms to start off that way; embedding it into the foundations of their ethos.
We thought about the type of law firm we wanted to establish, and the fact that a consultancy model allowed us to move away from traditional sources of destructive stress was a major factor in us choosing this structure and way of working. Aside from the ethical considerations, we think increased flexibility and the lack of target-hours make for the most sustainable business model.
Make no mistake, encouraging this kind of flexible work doesn't just make for a nice working environment – it creates a more profitable firm too. The new consultancy model can generate annual growth year on year in the region of 40% to 50%, with a traditional law firm's turnover tending to grow around 2% annually. The consultancy model allows more freedom for people to 'bring their whole selves' to work which means higher levels of emotional intelligence and this contributes to closer relationships and overall, a better client service.
Businesses also have a duty of care to their staff – and this extends to taking care of employees with pre-existing health issues and disabilities and preventing new work-related ones arising. Not doing so may result in an unhappy, unmotivated, workforce with high sickness absenteeism. This has a knock-on effect on the business: low retention rates and a decline in productivity which effects the bottom line.
Clear polices around mental health and wellbeing are a great way for all firms to make a clear commitment to their staff's mental welfare – especially if the firm is small and can't cover the cost of employee/consultant benefits which support wellbeing – in these instances, a wellbeing policy should provide information on support resources, which can be accessed free of charge. Creating a sense of community for consultants is also important and WhatsApp groups are a simple but effective way to encourage communication and keep everyone connected.
Thankfully, large firms are now starting to recognise the extreme stress that their staff are under and are trying to put in place measures to improve working conditions, but there are still many lawyers out there feeling stressed and unsupported. However, the consultancy model is increasingly growing in popularity for lawyers, who are realising they don't need to sacrifice quality of legal work in order to be relaxed and appreciate a good work life balance.
A.E. Verona Cocks and Penny Paddle are joint managing partners of Paddle & Cocks LLP, a full-service commercial law firm