It is hard to imagine the charitable sector without lawyers, yet the interaction between the two has not always been harmonious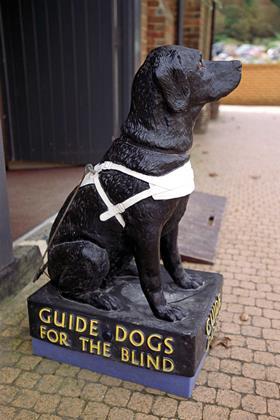 The low down
In normal times the tradition of running a marathon for charity sees many solicitors pushing themselves through 26.2 miles of pain to fundraise for a worthy cause. It is surprising, then, that an apparent gap in understanding between lawyers and charities is an established source of tension. Delays in paying out legacies and a willingness to contest bequests often lead to an uneasy relationship. Perhaps we should not be surprised that there are disputes – at £23bn a year, gifts from individuals make charitable giving big business. Many charities are struggling during the coronavirus pandemic, partly because events like marathons provide a focus for giving. Solicitors occupy a crucial position in helping to lead a recovery as the economy returns to normal.
The relationship between lawyers and the more than 186,000 registered charities in England and Wales is symbiotic. 'Charities wouldn't be able to function without solicitors,' says the head of legacy administration at one household-name charity. The relationship begins early, with most charities turning to a lawyer for their initial governance documents before opening their doors and starting to fundraise. The biggest charities have in-house lawyers, while smaller ones often look to pro bono assistance from local law firms. And many lawyers sit as charity trustees.
Covid-19 has badly hit our fundraising, but solicitors have been going the extra mile to enable interim distributions to be made and helping in all sorts of other ways

Spencer Wisdom, Battersea Dogs & Cats Home
Legacies in wills are a major source of funding for charities and it is lawyers who are consulted for best advice on will-drafting. They handle probate and generally defend charities' best interests when a bequest is contested. It is no exaggeration to say that lawyers, ultimately, are the lifeline responsible for releasing legacy funds to a charity.
The Law Society recognises the bond that exists between solicitors and charities. It has just published the Law Society Gazette Spring Legacy Appeals Directory (SLAD) 2020, a 68-page supplement containing details of hundreds of charities in 22 categories, ranging from animals and the arts to social welfare and trades and professions. The Gazette has also published the 132-page Charity & Appeals Directory 2020, which complements the SLAD (for more details, see box below).
It is hard to imagine the charitable sector without lawyers, and yet the interaction between lawyers and charities has not always been harmonious. A 2017 report published by Pennington Manches (Pennington Manches Cooper since 2019) highlighted fault-lines in the relationship. Lawyers complained that 'charities should be more charitable when it comes to estate administration', and accused charity representatives of 'not always getting the tone and frequency of their communication right'. Charity legacy managers, in turn, questioned some probate lawyers' 'competency and level of understanding of [charity] law, tax and regulatory experience'. Both sides agreed that there should be an '[improved] understanding of each other's needs'.
Some 500 of those legacy managers, working in more than 350 charities, are represented and supported by membership body the Institute of Legacy Management (ILM). ILM aims to champion the interests of donors, members and charities so that legacy gifts retain their fullest value and give maximum benefit to recipients. As part of this initiative, it has developed – in partnership with the University of Law – the Certificate in Charity Legacy Administration, a distance-learning course which can take up to three years to complete. In the event of a disputed legacy, the lawyer on the other side will often be a member of the Association of Contentious Trust and Probate Specialists, which provides a forum for lawyers to exchange views on best practice and, in common with ILM, runs a series of courses.
Remember a Charity (RAC) campaigns to persuade more testators to support charities. A charity itself, one RAC objective is to recruit solicitors to its cause so that they give their clients, according to its website, 'the full picture, making them aware that charitable giving in their will is an option'. RAC research shows that, after making provision for family and friends, more than one-third of adults would be willing to include a charity in their will. This is still a long way from the reported 74% of the public who support a charity during their lifetime.
RAC director Rob Cope said in March: 'We're continuing to see growth in legacy-giving over the long-term, which is fantastic news for charities across the sector. But there's still a misconception among many that you have to be wealthy to write a charity into your will. Or that you can't leave a gift if you want to take care of family and friends. We're working hard to address these myths and to support the sector in opening up the conversation around legacy-giving.'
Hedgehog fund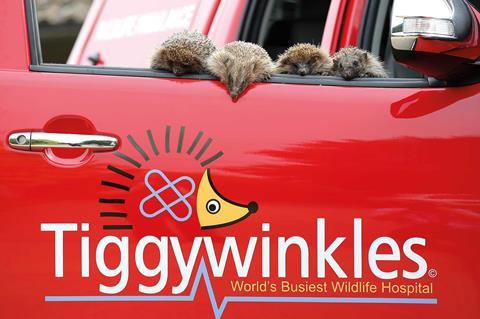 The Gazette's Spring Legacy Appeals Directory 2020 (SLAD) and Charity & Appeals Directory 2020 contain up-to-date information about hundreds of charities in England and Wales.
When clients have just a vague idea about a charity they want to be remembered in their will, these directories provide practitioners with charity registration numbers, addresses, details of how to obtain a legacy pack and a brief summary of the charity's objectives.
Looking for a children's cancer charity in Wales? Look no further than Latch on page 28 of SLAD. Or there is Cornwall's Cinnamon Trust, page 14, which looks after ageing people's pets when they become too infirm to do so. And then there is the curiously named Tiggywinkles Wildlife Hospital Trust on page 23, which began life caring for injured hedgehogs but has since branched out to all wildlife.
If the client is more interested in mainstream charities with a national footprint, there are also details about the NSPCC, RSPCA, Cancer Research UK, Age UK and the rest.
National average
Exactly how charitable are we as a nation? Earlier this year, Farrer & Co published an overview of charitable organisations in England and Wales. It found that the combined 2018/19 income of the more than 186,000 registered charities in England & Wales was £79bn, of which £23bn comprised voluntary donations from individuals. However, the authors stressed that these figures are not definitive. They wrote that there are also 'thousands of charities that are exempt or excepted from registration and/or have income under the [£5,000 a year] registration threshold. There are also an estimated 600,000 to 900,000 informal community groups that have no distinct legal form'.
Which charities benefit most from these public donations? The Charities Aid Foundation (CAF), which in its own words 'exist(s) to make giving go further', published a UK Giving 2019 report. When asked to which causes they have donated in the last four weeks, 26% of respondents replied 'animal welfare'. That percentage was matched by 'children or young people', and closely followed by 'medical research' (25%) and 'hospitals and hospices' (20%).
However, CAF reports, the money that these charity sectors receive does not reflect the percentage of donors who chose to give to them. Animal welfare charities, for example, which were supported by 26% of respondents, only received 8% of the donations. Charities with a religious cause banked by far the largest sums, more than double their closest competitors – the arts, and overseas aid and disaster relief.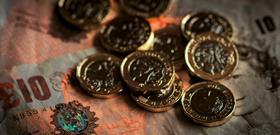 Economic impact
Oliver Nelms, a wills, probate and lasting powers of attorney solicitor at West Sussex firm Colemans, says the working relationship between lawyers and charities has a big impact on the economy as a whole. 'Lawyers are fully conscious of the importance of charities within our work and aware of the need to keep them informed, as we would any beneficiary or lay client.
'Charities are mostly better informed and more understanding than the general public about the reason for delays, but it's still all-important to keep them in the loop. Even if you have 101 things to do that day, a good law firm or practitioner will make communication a priority. Issues inevitably arise and clients have a right to know about them.'
Does Nelms often need to refer to Gazette directories to point clients in a charity's direction? 'Nine out of 10 testators have a particular charity in mind when they come into the office,' he says. 'But when they have only a vague idea – to do something for sick children, say, or for starving people in the developing world – then the directories come into their own.'
Do lawyers and firms themselves support charities? 'Colemans supports the St Peter and St James Hospice, which is local to us in Haywards Heath. We do sponsored dress-down days – or at least we did before lockdown – and I'm going to run the Brighton marathon when we're allowed out again. Covid-19 has stopped many fundraising events in their tracks, which has had an impact on so many charities. Our hospice, for example, needs around £8,000 a day to keep caring for patients.'
What charities are most commonly favoured by clients? 'Dementia and cancer charities are the most frequently nominated,' replies Nelms. 'The Royal National Lifeboat Institution is also very popular, as are local churches with charitable funds.' In contrast with CAF's findings, he adds: 'And occasionally, animals.'
What more can Nelms and other solicitors do to help charities? 'There can be tax relief on charitable giving,' he says. 'It's a no-brainer: why not support a charity? We should be increasing awareness of the tax implications and charities should be pushing – even celebrating – the tax advantages more.'
Charities are grateful for legacies, but because they often don't come to fruition until long after the wills are written it is a nightmare for charities to project income

Anne-Marie Piper, Farrer & Co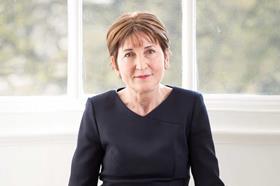 Farrer & Co senior partner Anne-Marie Piper has 30 years' experience working in the charity field and is a former chair and secretary of the Charity Law Association. She concedes that there is sometimes tension between the private client solicitor dealing with probate and the charity awaiting a legacy. 'Lawyers have been known to take their time,' she says, 'but then – as some people have commented – there's no better client than a dead one.'
She moves on to disputes: 'Charity trustees have an obligation always to protect the best interests of the charity. In contrast, if there's a dispute between you and me, we can cut a deal and that's the job done. But if the dispute is between me and a charity, the trustees cannot compromise. They have a positive duty to pursue a legacy to their utmost ability. That's understandable because many charities live hand to mouth and need to be assertive in the way they ask for the money.'
On a more personal note. Piper says: 'In my early days of practice, I was constantly referring to the Gazette directories. I drafted a lot of wills with legacies. Charities are always grateful for legacies, but because they often don't come to fruition until long after the wills are written they make it a nightmare for charities to project income. Added to that, in my particular case, clients seemed peculiarly reluctant to die. If you want to live forever, make your will with me.'
She finishes: 'I spend my days surrounded by nice people trying to get done what is right.'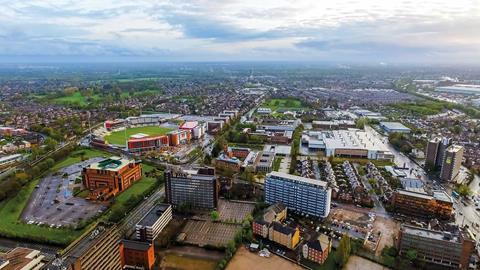 Think local
Local government secretary Robert Jenrick has pledged more than £76m in new funding for charities to help survivors of domestic and sexual abuse. This injection of new funds came against the backdrop of the Domestic Abuse Bill slowly making its way through parliament, and of Crimestoppers, a charity allowing people to report crimes anonymously, recording a 50% surge in such abuse during lockdown.
National charity Refuge is the most high-profile of the bodies working in this area. But there are also smaller, local charities offering help. One is Trafford Domestic Abuse Services, which operates exclusively in the Trafford area of Manchester (pictured). There are similar local charities in Wales, Kent, Surrey, Norfolk, Lincolnshire, Yorkshire and elsewhere in the UK.
There are many other locally focused charities, not all of them dealing with domestic abuse, across England and Wales. All require funding through all means available, whether it is a sponsored run, a donation – or a legacy left in a will. Has your client considered a local charity?
Devon firm Michelmores partner Tony Cockayne heads the firm's disputed wills team and is a self-confessed 'gamekeeper turned poacher', having begun his career drafting wills for clients. He now acts for charities against the type of lawyer he used to be. 'Much of my work falls under the Inheritance (Provision for Family and Dependants) Act 1975, which is the source of a significant percentage of the challenges to legacies that charities face. Family members feel aggrieved that they have not received sufficient cash or assets from a deceased relative and challenge the will under the act.'
This act makes provision for a court to alter the distribution of a deceased person's estate to any spouse, former spouse, child, child of the family or dependant in cases where the deceased person's will or the rules of intestacy fail to make reasonable financial provision. It has been much-criticised for effectively going against the wishes of the testator and making the whole process of writing a will meaningless. This is to misunderstand the act, the central purpose of which is to ensure a financial provision that is deemed 'reasonable' by the court.
Cockayne says: 'We deal with disputes by acting firmly and fairly, and never entertaining speculative claims. There's a real PR risk if the charity begins proceedings and loses. People will rightly ask why lawyers are wasting money that donors gave to further a charity's objectives.'
Are there tensions between probate lawyers and charities' legacy managers? 'Probate lawyers are only sometimes slow because they are trying to do a good job,' he says. 'Probate and charities are two different beasts. Better communication and an improved understanding of one another's viewpoints would solve the problem.'
Spencer Wisdom is a former private client solicitor and now head of legacy administration at Battersea Dogs & Cats Home, a charity that has been caring for and finding new homes for dogs and cats since 1860. He is the only in-house lawyer at Battersea, but leads a team of four who have sat the ILM's Certificate in Charity Legacy Administration.
'I'm a cheerleader for the profession,' says Wisdom. 'Covid-19 has badly hit our fundraising, but solicitors have been going the extra mile to enable interim distributions to be made and helping in all sorts of other ways.
'We've seen an upsurge in wills being drafted, probably because the virus concentrates the mind wonderfully.'
He tells the heart-warming story of a retired headmistress who first adopted a cat from the home in 1929. Fast forward decades and she has adopted several more as each cat dies. Lately, however, as she grew older, she was increasingly concerned about what would happen to her cat when she died. The home was able to reassure her that the cat would find a home at Battersea and then be rehomed. She need not have worried. The cat died aged 19 and she, aged 104, followed it a week later.
During the coronavirus pandemic, the incredible work of those on the NHS's front line has been in the spotlight. An increasing level of need – much of it desperate – has been in the news. The hope must be that this will lead to a recovery in charitable giving as the economy slowly returns to normality. Solicitors are in a unique position to help that happen.