How ready your firm is for Brexit depends on its scale, business areas and your perceptions about leaving the EU. In October 2015, eight months before the vote, the Law Society published a report, The EU and the Legal Sector. It contained three key findings: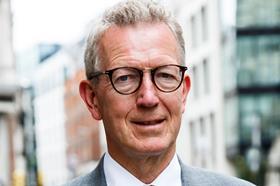 Legal services would be disadvantaged disproportionately compared with the UK economy as a whole.
The stronger negative effects on the legal services sector would be due to our sector's reliance on financial and other professional services sectors, and from the subsequent lower levels of business investment.
The scale of the impact would depend on economic drivers shaped by the UK's withdrawal negotiations and subsequent UK government policy actions.
With 31 October fast approaching – and no deal in place – solicitors need to take basic steps to prepare. It is our job to help you.
The far-reaching nature of our relationship with the EU means there is almost no area of legal or business life that will be left untouched. The sudden impact of a no-deal Brexit will throw up all manner of challenges – many are unforeseeable.
Solicitors may find this drives business their way in initial phases – the 2015 research suggested this. But over the medium- and longer-term, the negative effects – particularly of a no-deal – may be particularly strongly felt in the legal sector.
From our Brexit roundtables, it is clear there is growing fatigue with the uncertainty, which affects investment decisions and makes it hard to make plans.
But there are some steps we can take now.
A key starting point is to appoint someone to take responsibility for Brexit risk assessment to establish those areas where your firm is connected with the EU.
One such issue may arise from data protection. You need to check your website, domains and technology provision – if your firm uses sites or services hosted in Europe ask the provider about continuity of service and your ability to receive data from the EU if we exit without a deal.
All firms need to ensure intellectual property rights they hold will continue to be valid in EU or European Free Trade Area (EFTA) states. You will need to take steps to ensure unregistered rights are protected.
Staff travelling in Europe will be helped by the fact the EU and UK have both announced visa exemptions for short-term tourism and business visits. Check these exemptions, including the duration of any visit and whether your service provision is covered so that all who travel have the right paperwork.
If your firm has an EU presence, and you have employees working in the EU, the European Economic Area (EEA) or Switzerland, make sure they are already registered with the member state authorities. Employees arriving there after Brexit will be treated as 'third country' nationals and require permits. There is a whole raft of other issues, such as whether they will need the right professional licences.
A no-deal Brexit would change the VAT treatment of business-to-consumer (non-land- related) supplies by UK lawyers to EEA clients. As these would move outside the scope of VAT, you may have to adjust your billing system. This would not affect business-to-business supplies by UK lawyers to EEA clients.
A big change in the event of no-deal will be the effect on mutual recognition of judgments and practice rights. The status of pending actions moving through EU courts should be checked. It is possible that cases will need to be refiled under national law provisions, including in more than one jurisdiction. The Society can assist in understanding the position in each jurisdiction.
The automatic right of our solicitors – and other UK lawyers – to provide services in EU states using their home-state qualification will disappear. Instead firms will have to ensure compliance with national law in each jurisdiction. That means also having appropriate professional indemnity insurance. Our lawyers may not have automatic rights of audience in EU courts, member state courts or EFTA state courts – firms should clarify this with a local lawyer.
Then there is the issue of company structure. Law firms with existing operations in EU or EFTA states will need to see if their structures are compliant with the host country's national law and with professional rules for legal practice.
Key to all of this is that we may move overnight from a situation where our solicitors engage with a standard set of EFTA rules, to dealing with more than 30 jurisdictions – with varying restrictions, tax rules and the rest.
So, what happens after no-deal? A free trade agreement may be one route. However, these rarely incorporate legal services, and they take years to negotiate as the parties will want to ensure the agreement provides maximum benefit for all their sectors.
Another option might be the existing model of membership of the EEA, which comes with an existing package of rules and rights but needs sign off at all EU levels, including national. This is particularly challenging if we fail to leave on good terms.
And customs union membership works for goods but not for services.
In the meantime, we have worked with the Solicitors Regulation Authority to keep England and Wales an open jurisdiction for EU lawyers. They can continue to practise freely here, even if there is no deal, and those wishing to qualify as a solicitor have been granted an extension to 2020.
The Society is running roundtables around the country, there is guidance on our website (tinyurl.com/y9n9q9ps) and we are working with European bars to ensure that we achieve the maximum ability for our members to continue to look after clients across Europe.
Contact our Practice Advice Service or see the Society website for more information.
Simon Davis is president of the Law Society