The Bar Standards Board has taken a bashing lately. Uber-watchdog the Legal Services Board found that it lacked access to 'sufficient capability, capacity and resources', and said it paid too much attention to the interests of the profession at the expense of the public. Meanwhile, sister body the Bar Council, for whom it acts as the frontline regulator, grumbled over the watchdog's increasing cost.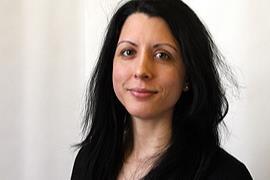 The board's director general Mark Neale, who is paid £140,000 a year to run the organisation, conceded last month that it 'must do better'. He told the Legal Practice Management Association that while the standard of its decision-making in disciplinary matters is 'high', the BSB has 'struggled' with the speed of investigations.
Many in the regulated community take issue with Neale's assertion about the quality of its decision-making. They regard the body as too quick to take action – and too often for trifling matters that have no bearing on their ability to practise.
The lowered burden of proof, from the criminal (beyond reasonable doubt) to the civil (balance of probabilities) standard, adds to the concern that barristers are pursued for borderline cases – and where they often represent themselves before tribunals, are not being treated fairly.
The BSB has also taken heat over apparently lenient sanctions imposed on those found to have engaged in sexual misconduct, compared to matters involving 'classic' professional misconduct.
For example, in January 2021 Dominic Woolard was fined £6,000 after admitting to 'unwanted conduct of a sexual nature' when he pulled a junior female colleague on to his lap and slapped her on the backside. The following week, Craig Charles Tipper was suspended for three months after being found to have touched two female barristers 'sexually' and without their consent, including putting his hand down one woman's tights and grabbing her breast over her bra.
In the same month, the tribunal suspended a veteran barrister for four months for appearing in court without a valid practising certificate. A separate tribunal suspended for three years another barrister who had failed to cooperate with the regulator over fines.
Such clunking discrepancies prompted the regulator to toughen up its sanctions guidance for sexual misconduct. Coming into effect at the start of this year, the starting point for those guilty of sexual misconduct is now 12 months' suspension – up from a reprimand and a medium-level fine of up to £3,000.
While the solicitors' regulator is grappling with similar issues, there is a general feeling among their number that barristers are treated less harshly. Considering two high-profile cases, this might at first blush appear to be true. The barrister Henry Hendron, who had supplied his boyfriend with 'chemsex' drugs that led to his death, and pleaded guilty at the Old Bailey to two charges of possessing controlled drugs with intent to supply, was in 2016 suspended for three years.
The fact that he was not disbarred at the time certainly raised eyebrows. They were raised again last June, when Hendron was found to have continued practising during that suspension and to have sent threatening messages to a client. Yet, the tribunal felt his behaviour merited only a reprimand and two-year prohibition from public access work.
'While the solicitors' regulator is grappling with similar issues, there is a general feeling that barristers are treated less harshly'
Contrast this with the case of the junior solicitor Claire Matthews. After a hearing in which she represented herself, Matthews, who had been working at Capsticks for four weeks and qualified for less than a year, was struck off after leaving confidential documents on a train. With pro bono help from several solicitors, she appealed; and earlier this year, the SRA successfully applied to the tribunal to withdraw the allegations against her.
But does the common complaint of solicitors that they are treated more harshly really hold water? I don't think so – and certainly not when it comes to sexual misconduct. It can be difficult, too, to make valid comparisons.
Solicitors also tend to be fined for sexual misconduct – though the fines are considerably higher. In 2020 Gary Senior, the former London boss of Baker McKenzie, was hit with a £55,000 fine when he was found to have harassed a junior colleague in a hotel room after a drinking session at a work social event and forced an unwanted kiss on her.
The previous year Ryan Beckwith, a former partner at magic circle firm Freshfields Bruckhaus Deringer, was fined £35,000 and ordered to pay £200,000 costs after the tribunal found he had had a sexual encounter with a junior solicitor. The High Court subsequently overturned the sanction.
More recently, just last month, former City law firm partner Peter Walmsley agreed to a written rebuke for putting his arm around a trainee in a strip club, following an incident that took place in 2017.
Even before the increased sanctions for the bar came into force, criminal barrister Robert Kearney was suspended for six months for making crude sexual remarks to a female work experience student – while Kevin Farquharson was disbarred for groping a colleague's breasts during a night out. Though in Farquharson's case, the High Court found that the disciplinary panel had failed to take into account 'clear mitigating factors' in deciding to impose the most serious sanction. The judge instead handed him a two-year ban.
Elsewhere, the BSB struggles to deal consistently with comments made by barristers on social media. For the second time in three years, it is looking to review its social media guidance.
So the bar watchdog really deserves a mixed report, in my opinion. Neale's outfit is slowly getting to grips with regulation for the 21st century, but has plenty of work still to do to convince many barristers of its efficacy.
Catherine Baksi is a freelance journalist and qualified barrister