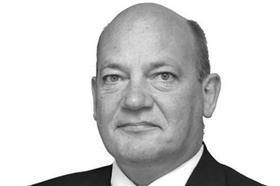 Sophisticated international criminals are exploiting weaknesses in our conveyancing process by assuming the identity of a property owner in order to sell that property and take the proceeds.
The criminals put a great deal of work into the fraud by identifying mortgage-free properties and exploiting legal firms with weak risk management procedures.
Common features include the mortgage-free property being empty or tenanted, proof of identity documents proving weak, the purchaser is a cash buyer and the transaction is to be completed urgently.
Insurance claims emanating from this area (and indeed other property related frauds) are causing concerns for the insurers and law firms must be able to demonstrate to their insurers that they are making every effort to identify this type of transaction and, if they decide to proceed with the file, that it is handled by a senior conveyancer and undergoes a rigorous peer review.
It is increasingly clear that no matter the justification, law firms must not 'dabble' in an area outside their expertise. This is because the criminals will often seek out a lawyer or firm who may not be familiar with all the safeguards against property identity theft.
The funds from the alleged sale are almost always sent abroad at completion; therefore it may be wise to state, up front to the client, that your firm will only transmit funds to a UK bank account unless the client is previously known to them. This is a simple measure that should drive the criminals away from your firm.
Excuses for needing the money to be sent abroad (usually communicated on the day of completion) can be something like 'please send the funds to Dubai as that's where I am on holiday'. It is difficult for insurers to understand how a firm could send such a substantial amount of cash on such a flimsy premise.
For this very reason, it is clear why a prudent underwriter will be looking for evidence that their insureds are taking measures to prevent these files from getting into their systems unchecked.
There are reported to be over 30 of these claims being processed through the insurer's claims departments at the time of writing, so undoubtedly underwriters are highly aware of the exposure.
In the Dreamvar v Mishcon de Reya judgment it was decided that Mishcon and its insurers are to carry the financial burden of the fraud – subject to appeal. No doubt firms and their insurers will be worried about the ramifications of this decision and it may well lead to subrogation against other parties that took part in the transaction.
It may also mean that firms, when conveyancing a mortgage-free property, will be having a careful look at the lawyers on the other side of the transaction. Focusing on whether they would be considered to have the necessary competence and experience.
From an insurer's point of view, a firm should be able to demonstrate they it specialises in conveyancing, has achieved the necessary accreditations and recognises the problems of identity property fraud.
The insurance market continues to be very competitive, so rather than a general increase in premiums for the conveyancing sector, I can see that firms who are not able to demonstrate they have considered these risk areas and have taken appropriate steps may not be able to get cover at affordable terms.
We all have a duty to make these crimes as difficult as possible for the perpetrators. We would not like to be considered anti-competitive, but, at the same time, complex and valuable transactions need to be undertaken professionals alert to the problems.
Edward Donne is director of insurance broker Howden and specialises in the legal market.