To describe it as a Christmas present is a bit of a stretch, but the appearance of legal services in last month's Brexit deal was certainly a pleasant surprise. A full section of the agreement is devoted to the sector. This sets the general principle of market access for UK lawyers in the EU (and EU lawyers in the UK) under their home title practice, including advice on home country and public international law, as well as arbitration, conciliation and mediation.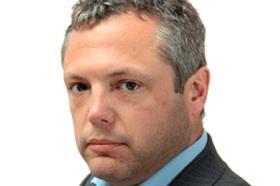 For a forensic analysis of what the deal includes – and omits – I commend Law Society EU Council member Jonathan Goldsmith's weekly column for lawgazette.co.uk (Brexit trade deal: it's good and bad for lawyers). Equally essential is the initial take of Mickaël Laurans, head of international at the Society, who has spearheaded an impressive lobbying campaign by Chancery Lane which has been key in securing this outcome (see Legal services in the EU-UK trade and cooperation agreement: an initial analysis). The Ministry of Justice – not always lauded in these pages – also deserves great credit for pushing the profession's cause.
For comparison, the contrast with financial services – about which the agreement says little – is stark. 'For those following the negotiations it became apparent that for the financial services industry, a deal would in many respects resemble a no-deal scenario,' Norton Rose Fulbright noted gloomily in a briefing for clients in this sector.
Still, let me be presumptuous enough to paraphrase Churchill – himself a good European – in delivering a sober assessment of where the profession now stands. As the Law Society has intimated, this is not the end, nor even the beginning of the end. But it does seem to be the end of the beginning. Chancery Lane and many others will now get down to the serious business of addressing the deal's many lacunae, relating to critical matters such as the mutual recognition of professional qualifications, and judicial cooperation in civil and commercial matters. In particular, the government's application to join the Lugano Convention on recognition and enforcement of judgments remains outstanding. We must hope it can be progressed speedily.