Most solicitors who feature in our 'Legal Life' column tell us that their training really begins in practice. Yet the most fiercely contested area of reform has not been the change from CPD hours to continuing competence, but the profession's entry point.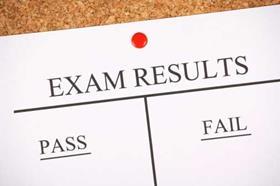 The so-called 'super exam' was conceived as a measure to do away with an over-prescriptive route to qualification; and the huge expense of the LPC helped make the case. The SQE will be in place for 2020, incorporating some of the recommendations of fierce critics. Concessions include the requirement for a degree-level qualification.
But the training revolution remains sketchy. As a result, it is understood some firms have put their trainee recruitment process on hold. At the very least, there will be institutional distraction in the preparation period, affecting the traditional route's final cohort. Lack of detail also affects those on the apprenticeship track – the six-year journey some began last September ends after 2020.
However, the biggest challenge is one of perception: if non-traditional routes are seen as the way 'in' for a more socially diverse intake, then allowing them to be seen as in some way 'second-class' is unconscionable.
The argument that a minimum standard is not the elite market standard is already being made. For some that is a self-interested observation, but it is not easy to rebut. Of many unanswered questions about the SQE, that is one of the most urgent.