It is not an offence for spies to work covertly in London unless they obtain or communicate damaging secrets. By contrast, failure to register as the representative of a foreign power on arrival in the US has been an offence since 1938.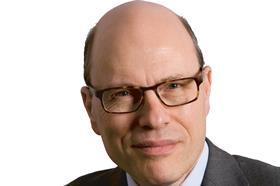 That is a loophole the government is apparently planning to fill. A bill to be announced next week will make it easier for the UK to expel undeclared 'illegals'.
The prospect of new laws against hostile activity was welcomed by the director general of MI5 last October. 'Current legislation leaves gaps,' Ken McCallum told reporters. 'Some of the most damaging activity we have to confront cannot currently be pursued through the criminal courts. That cannot be right.'
Registration of foreign agents was not an issue the Law Commission was asked to consider in its recent review of the Official Secrets Acts. I expect that many of the recommendations made by the government's law reform advisers in their 275-page report last September will surface in the new bill. But I have no inside knowledge, despite being a non-executive member of the Law Commission board.
'Some of the most damaging activity we have to confront cannot currently be pursued through the criminal courts. That cannot be right'

Ken McCallum, MI5
The commission's main recommendation is that there should be a new statute – a Protection of Official Information Act – to replace the Official Secrets Acts 1911, 1920 and 1939. Media organisations had argued that any attempt at reform would inevitably lead to further restrictions. But the commission believes that new legislation would enable parliament to focus the law more accurately – for example, the term 'enemy' would be replaced by 'foreign power' – and ensure that it clearly covers electronic communications that may be targeted from abroad. As before, the proposed legislation would criminalise the two types of spying outlawed in the 1911 act: espionage by trespass or observation; and espionage by collection or communication of information.
The most recent Official Secrets Act, passed in 1989, deals with unauthorised disclosure of information – leaks. It replaced the much-criticised 'catch-all' section 2 of the 1911 act with offences that are more narrowly drawn.
To convict public servants of unauthorised disclosures, the prosecution must prove that the disclosure was 'damaging'. You have a defence if you can show you did not know, or had no reasonable cause to believe, that the disclosure would cause damage.
The need to prove damage causes difficulties for the security and intelligence services. Public disclosure of the real or potential damage flowing from a disclosure may confirm the truth of all or part of a leak. The agencies managed to satisfy commissioners of this concern through a slightly cloak-and-dagger process described in their report. As a result, they recommend that proof or likelihood of damage should be replaced with a subjective fault element. But the commissioners have left it to the government to decide what level of fault needs to be proved.
Sections 5 and 6 of the 1989 act are not confined to people working for the government. They create offences that can be committed by journalists. Both sections require the proof of damage. The Law Commission is recommending that this protection should be retained.
The maximum sentence currently available for most of the offences under the Official Secrets Act 1989 is two years' imprisonment. A former MI6 officer was sentenced to 12 months in 2010 for trying to sell secrets that could have put lives at risk.
The commission sees 'force in the argument that the development of technology since 1989 has significantly increased the scope for damage flowing from an unauthorised disclosure'. It is not calling for a maximum sentence of 14 years – as some reporters had inferred from a reference to Canada in the consultation paper. But it does recommend that parliament should consider increased maximum sentences for some offences under the 1989 act. Ministers seem to favour a 14-year maximum for public servants – plus loss of pension rights.
The Law Commission says it cannot be sure that the Official Secrets Act 1989 is compatible with the right to freedom of expression. It therefore recommends the creation of an independent statutory commissioner to whom public servants and members of the public could lawfully report allegations of wrongdoing or criminality. The commissioner would investigate and consider whether confidentiality was being used within government to mask wrongdoing.
There would be a strong presumption that public servants should make disclosures about alleged wrongdoing to the commissioner in preference to going public. But, given that it would be a last resort, the Law Commission believes a public interest defence should be available to intelligence officers, public servants and journalists alike.
This would not only be a valuable safeguard against oppression. It would also ensure that the commissioner did not brush too many complaints under the carpet. But it would apply only to those charged under the 1989 act – not to spies, whether they were covert or newly declared.
joshua@rozenberg.net