Family lawyers have welcomed a decision from the Court of Appeal last month that is expected to help reduce the Covid-related backlog of financial claims. It means that warring couples can safely refer disputes over money and children to private arbitration, knowing that they will be no worse off now than if claims had been decided by a court.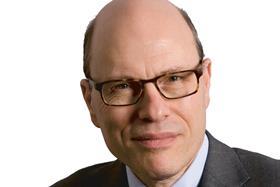 Lawyers and clients may be more familiar with mediation, the process in which a trained intermediary helps narrow the differences between the two sides. But there is always a risk that a dispute may be resolved in favour of the stronger party – the one who can afford to hold out until the other backs down.
By contrast, an arbitrator can be expected to decide a claim in the same way as a judge, delivering a binding award that courts normally endorse. In 2012, arbitrators and lawyers set up the Institute of Family Law Arbitrators (IFLA) to support the process.
Before anyone thought of extending arbitration to family cases, it was well established as a confidential and effective way of settling commercial disputes. The IFLA scheme was established under the Arbitration Act 1996, which means that the arbitrator's award (called a 'determination' in a dispute over children) can be enforced by a court.
What happens, though, if the arbitrator misjudges a claim? In principle, the courts will not interfere. As the former appeal judge Sir Michael Kerr once told a young barrister: 'Remember, when parties agree to arbitration they buy the right to get the wrong answer.' It is possible to challenge an award on a point of law, but the courts will not let disgruntled litigants use appeals to overturn an arbitrator's findings of fact.
That principle is well understood in the commercial world. But how should it apply to a couple such as Russell Haley, 52, and his wife Kelly, 46? The couple married in 2005 and she sought a divorce in 2018. But they could not agree on a financial settlement. Russell Haley is a chief financial officer with a net income of £175,000 a year. Before Covid, Kelly Haley could expect to earn £35,000 a year in marketing.
A two-day hearing was fixed for last September. With a week to go, though, the parties were informed that no judge was available. Rather than wait months, the couple chose arbitration. Howard Shaw QC, an experienced IFLA arbitrator, was available. The Haleys signed a form acknowledging that 'arbitration is a process whose outcome is generally final'.
When Russell Haley saw Shaw's determination, he thought it was unfair. He lodged a challenge in the High Court family division, arguing that Shaw had got the law wrong. The case came before Clare Ambrose, a deputy High Court judge who also sits as a commercial arbitrator specialising in shipping and international trade.
Giving her judgment in February, Ambrose found that Shaw had not made any errors of law. 'The arbitrator had identified the right legal test and his exercise of discretion was not obviously wrong, and indeed not even open to serious doubt,' she concluded.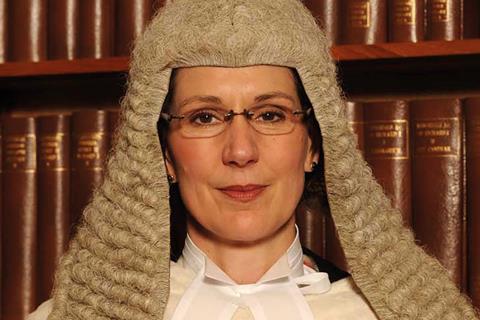 What about the fundamental point that family arbitration cannot oust the jurisdiction of the court? Ambrose relied on an earlier ruling by Mr Justice Mostyn, who had said the family court would refuse to approve an arbitrator's award only if an error was 'so blatant and extreme that it leaps off the page'.
The Court of Appeal thought otherwise. Family disputes were different from civil claims. Lady Justice King (pictured) ruled that the family court could substitute its own order if the judge decided that the arbitrator's award was wrong and 'not seriously, or obviously wrong, or so wrong that it leaps off the page, but just wrong'. Lords Justices Moylan and Popplewell agreed.
King said it was of the utmost importance that potential users of the IFLA scheme were not deterred from using it – either because the outcome appeared uncertain or because there was no way of challenging what one of the parties regarded as an unjust outcome. As the courts try to cope with the backlog caused by the Covid-19 pandemic, separated couples – including those with modest assets – could increasingly turn to arbitration.
James Ewins QC and William Tyzack, who represented Russell Haley pro bono in the Court of Appeal, described the ruling as a 'seismic shift in approach'. It removed the 'last major obstacle to arbitration becoming a genuinely viable alternative for almost every couple who cannot resolve their disputes by consent'.
And where does this leave Mr Haley? A circuit judge will now have to decide how much he will have to pay his former wife – unless, as the appeal court and his solicitor Alistair Myles both now hope, the parties can reach an agreement.
joshua@rozenberg.net