When transgender people want new identity documents, what conditions should they have to meet?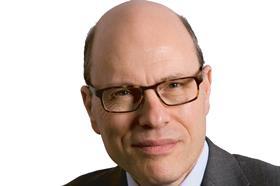 For more than a decade now, all you have needed to obtain a UK passport in an acquired gender has been a doctor's letter confirming that your transition is likely to be permanent. But you must choose male or female: you cannot have a passport showing 'x' for unspecified. That was challenged in the Supreme Court this summer by Christie Elan-Cane, a non-binary person, and a ruling is now awaited.
In Hong Kong last week, two people who had transitioned from female to male challenged the registration commissioner's refusal to issue them with identity cards in their chosen gender. The commissioner's policy is not to recognise a change unless applicants have undergone major sex-reassignment surgery, which would normally leave them sterile.
Last week's hearing was an appeal. At the original hearing in 2018, the applicants had argued that the commissioner's policy was an arbitrary and disproportionate breach of their privacy rights. Hormone treatment had enabled them to present socially as males. But surgery was not necessary to alleviate their dysphoria. Indeed, one of the applicants, Henry Tse, 'wanted to harvest and preserve some of his eggs for possible future use by his future (female) spouse to bear a child'.
The commissioner's response was that medical, welfare, educational and sports facilities all relied on the accuracy of an individual's ID card. 'If the physical sex of a cardholder cannot be reliably ascertained,' the commissioner said, 'this might affect the provision of prompt and sex-appropriate assistance to the cardholder… as well as causing embarrassment to officers, and other users of the facilities, and may even cause complaints of misconduct of a sexual nature.'
Mr Justice Au decided in February 2019 that the commissioner's policy struck a reasonable balance between the applicants' rights and the benefits to society. Three months later, the New England Journal of Medicine reported the disturbing case of an apparently obese man who was brought to hospital complaining of severe abdominal pain. A few hours after a triage nurse had assessed him as non-urgent, he delivered a still-born baby.
Tse, a human rights activist, argued in the Hong Kong Court of Appeal last week that the first-instance judge had erred in his interpretation of the territory's bill of rights. But though he and a second appellant were represented by Dinah Rose QC, their best chance of success may depend on whether their case reaches Hong Kong's Court of Final Appeal (pictured).
That court was set up in 1997, when the territory transitioned from a British colony to a special administrative region of China. Although appeals could no longer go to the Judicial Committee of the Privy Council, judges can travel in the opposite direction: the Court of Final Appeal currently has 12 non-permanent judges from other parts of the common-law world who may sit with local judges.
Eight of them are from the UK, including two former Supreme Court presidents and Lord Hoffmann, now 87. Three weeks ago Lord Reed, the current president, sat (remotely) to hear two appeals, one involving the double jeopardy principle and the other about the privileges of legislators.
Was this the right thing for Reed to have done, given China's recent crackdown on dissent in the territory? Lord Sumption, justifying his continued membership of the court, said in March that 'democracy has never existed in Hong Kong but the rule of law has and still does'.
'This reassuring claim is difficult to sustain in the current dispiriting political climate,' writes Professor Raymond Wacks in his forthcoming book The Rule of Law Under Fire? Wacks, who taught at the University of Hong Kong from 1984 to 2001, lists authoritarianism as one of 16 threats to the rule of law. Others include the response to public emergencies – such as Covid-19 – and a lack of judicial integrity.
After taking his first degree in South Africa, Wacks has wrestled with the dilemma of whether a judge should continue to serve in a jurisdiction that has become intrinsically unjust. 'Assuming that the judges in this hypothetical malevolent system have some vestigial jurisdiction over civil liberties and, therefore, that it is reasonable to conclude that the rule of law endures, albeit under siege,' he asks, 'how do principled judges square their conscience with their calling?'
As Wacks accepts, there is no simple answer. At some point – the classic example is Nazi Germany – a judge must cease to 'lend legitimacy and provide succour to wicked regimes'. Before that, there may be opportunities to support the rule of law by statutory interpretation and through judicial review.
Trans people are not the only citizens of Hong Kong who hope that judges like Reed and Lord Hodge will exercise good judgement when deciding how long they should continue to sit in its highest court.