'Never say "more for less" again.' That suggestion earned chuckles of recognition from attendees at the Law Society's annual in-house conference. It has been the accepted in-house mantra since the global financial crisis.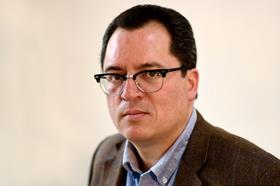 'More for less' is not wrong, but it is a poor reflection of the complexity of the in-house in-tray. Driving a bargain on private practice fees remains important, but a general counsel who has the ear of the chief executive and the board will be talking about culture, risk and crises. And within the legal department, headaches will include the development and retention of staff.
In that context, certain insights from the conference stand out. Many relate to 'culture' – specifically, how to define and establish it. A 'culture of honesty' saves money, a culture that values curiosity increases proper understanding of the business and its priorities, and a culture that values pro bono work widens lawyers' experience while grounding their mindset in professional and societal ethics.
It is from such a standpoint that the use and impact of technology can best be assessed and crises faced – from an unfortunate regulatory breach by the business, to the knock-on effects of a trade war or a no-deal Brexit. Through all this, in the words of Unicef vice-chair Sarah Davis, in-house lawyers acquire the 'language or lexicon with which we can challenge the CEO'.
All indications are that, in the private sector at least, the growth of in-house legal teams has been at the cost of spending on private practice. The challenge for GCs is to ensure that when tasks are brought in-house, certain private practice norms are not imported with them.
It is, for example, surely a mistake for an in-house legal department that has grown significantly in size to start behaving like a sort of single-client law firm. At a basic level, this is because in-house lawyers are better than external advisers at understanding, and managing, risk.
Projected growth in in-house lawyer numbers, to 35% of all solicitors, will only benefit their employers if they are able to retain the distinct in-house culture that continues to evolve.