So farewell then, Sir James Munby.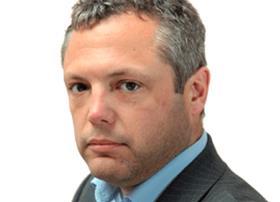 Last Friday this most inspiring and outspoken of senior judges turned 70, an arbitrary milestone memorably described by the lord chief justice as the 'age of statutory senility'. Munby is almost exactly five years younger than Mick Jagger, born in the same week in 1943 and last seen cavorting at a stadium near you.
But I digress.
One would like to say of Munby that he left his professional dominion in better shape than he found it, but through no fault of his own this is not an easy argument to sustain. As we report this week (see feature, p16), family lawyers subsist in a state of trepidation about the future of a system debilitated by savage funding cuts, atrophied courts and political indifference.
To his great credit, no one has been keener to highlight this worsening crisis than Munby himself. His final setpiece speech, to the Family Justice Young People's Board conference, was characteristically strident: 'Last year I had to tell you that despite three years of effort, nothing had been achieved. Well here I am again and I have to tell you nothing has been achieved. In fact, matters are even worse.'
And thus Munby was gone, urging delegates to speak 'truth to power' in their 'ongoing struggle'. Just as he has done himself.
Munby has left size 14 boots to fill. Yet practitioners will be encouraged that Sir Andrew McFarlane, his successor as family division president, artfully chimed with the mood in the run-up to the succession. McFarlane is also unafraid to speak up in a public forum, recently declaring it a 'disaster' that a national board set up to improve family justice went 17 months without meeting.
McFarlane's empathetic understanding of the realities of the family courts is clear. One can only hope this counts for something as he seeks to engage with a distracted executive that appears to have – indeed affects to have – little capacity for the pressing business of government.