Diary of a busy practitioner, juggling work and family somewhere in England
There are lots of things we might do in our lives, like get married (or not), have children (or not), get divorced (was looking likely until the schools reopened), get a really good job, lose your job. But we are all absolutely, definitely going to die.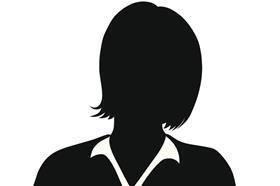 In the most usual and palatable course of events, we will have to deal with losing our parents. In all likelihood, we will lose some of our friends. If you are silly enough to get yourself a mutt, the chances are you are setting yourself up for future heartbreak.
I'm sorry to say that earlier this month we experienced a very close family bereavement. What has struck me is our lack of education in dealing with bereavement, from the inside, or even the outside looking in (as I do with most of my clients on a daily basis). Another soft skill I wasn't taught on my law degree course.
Because it is going to affect us all, I feel strongly that there should be a conversation about this - that children should be taught about bereavement rather than shielded from it, that we should be taught about not only resilience but how to express our feelings openly and appropriately, and how to help others in the same boat.
At home, our initial reactions to the news were all different. Oddly, my husband instantly came out in a rash. I felt exhausted even though I hadn't done anything, and it was a feeling that has returned to remind me of those post-natal days where sleep helped with everything. Of course, it is not practical to go to bed when you are trying to get a family through something terrible, so I have remained exhausted.
When I told them of the death, the children both became very defensive and didn't want to talk about it at all. I would like to think this shows some resilience, that I prepared them reasonably well, but I think it is more likely that they don't know what to say, what to think, or how to express how they feel. Too much resilience, maybe.
I approached this challenge by trying to randomly answer questions I thought they might be scared to ask. I said that our lovely relative's body was at the funeral home. DALC2, aged 5, said 'so where is their head?', as if this was some macabre game of Beetle Drive. I have answered such questions as fully and as seriously as I knew how, but goodness knows what other questions are rumbling around in her head.

DALC1 is worse, she doesn't say a word about it. Who can blame her? With absolutely no childcare, my husband and I have become masters at keeping calm and carrying on - what else can we do? I always thought when it happened that we would go away for the weekend and sob, and drink wine. Instead, we have made fish fingers for dinner and smiled. To be honest though, even pre-pandemic we always tried to shield the children from harsh news and emotions. Once, when DALC2 was a baby, I fell down the stairs holding her. By the time we arrived at the bottom, I had already managed to arrange my face into a smile so as not to alarm the older DALC1. We all do it, and I am not sure it does anyone any good. We hold in our emotions, and are then surprised when they hold in theirs.
If we talked about bereavement, if we faced it head on, if we wrote a really good list of what we want to happen at our funerals, if we stopped the clocks and wailed for a few days when it happened, and no one expected us to work, or wash our hair, or put the bins out, because they knew we were in the Wailing Days, I think we could all be a lot better off.
Pretty much everyone we know has contacted us to say something supportive. But some people are really awkward about it. If you find yourself in this boat, feel free to use these simple words: 'I'm so sorry to hear about X. They were lovely and you must be devastated. Please let me know if there is anything I can do to help.'
In a previous blog I mentioned how random the children's curriculum seems to be. It is all rhyming couplets and the Great Fire of London. I have recently been involved as a parent-volunteer in looking at the sex education policy and it turns out my children are also going to find out a lot about FGM and HIV whilst they are at their primary school, but you guessed it - not so much about death. In fact, the only structured discussions around the subject will be in a Christian context. So, while I am telling my children that our relative's body (and head, arms, legs etc) is going to be buried in the ground and we must treasure our memories, they are going to be taught something completely different - that I don't believe in - at school.
What about some actual, factual education on what it means to lose someone, and how that might feel? My own bereavement education was identical to theirs, meaning we haven't progressed one bit in thirty years. My only experience of death was Todd dying in Neighbours. I was on the Isle of Wight on a school trip at the time so my gran recorded it and I still have the video in the loft. Then Thomas J in My Girl. Then the absolute, utter devastation of our cocker spaniel dying when I was about 13. I can remember so vividly my brother trying to dig a grave in the dark in our little back garden, and my dad (who didn't live with us) somehow knowing that this was going on and turning up and taking over the digging as we all sobbed. Why is it so much easier to grieve properly for a dog? It is simpler, I guess, than losing a human.
What has any of this got to do with the law? I think we all have a duty to consider the inevitability of dying (and not just to say, as I do regularly 'if I died I dread to think when the towels would ever get washed'). We need to prepare. We need to have all the skills and words needed to help our clients to prepare. If their wills, their inheritance tax position and potential disputes are dealt with during their lifetime with good, honest communication between family members and advisers, we can make a difficult time so much easier for those left behind.
We can treat funerals as a genuine celebration of life. I don't want black limos and bendy sandwiches, I want a hog roast and hugging. I want the wake to take place where we had our wedding reception, and for the same amount to be spent on food and drink. I don't want a eulogy focusing on the holidays and jobs I had, I want it to focus on how I made people feel. I want some wailing, because it is natural, and that shouldn't be embarrassing or awkward. I want the mortgage to be paid off by my life insurance, and whilst that is about as complex as it gets for me, we all have clients that are in less straightforward financial positions and/or are in more complex families.
By encouraging education and communication about the inevitability of death in our daily lives, we can encourage others to do likewise. It is the only responsible thing to do to look after those you love - in more ways than one.
*Some facts and identities have been altered in the above article