Diary of a busy practitioner, juggling work and family somewhere in England
I would like to tell you about the last 20 years of my life. At the beginning of those 20 years I was at university studying law in a city 200 miles from home. I lived in halls and then a house-share, with other teenage girls and boys. Although I had friends (my best one being a female medical student), as throughout my life, I liked to do things on my own - like going for a coffee or rifling through the student union market for my next clubbing outfit. I would walk home alone from nights out, usually barefoot carrying my heels, with one young gentleman I'd left in town only being so concerned as to text me to say he 'hoped I'd got all the dog sh*t out of my toenails before I went to bed.'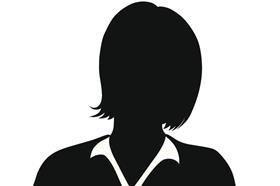 After university, I went travelling on my own for a year. Mostly more walking barefoot under the influence of wine sold in boxes.
When I returned, I rented a room in another mixed shared house, this one full of wannabe lawyers, to study for the LPC. By now I was in a relationship with the one I would, for the next 17 years and counting, encourage to strive to be worthy of me losing my peace and quiet to.
After a few years - now a qualified solicitor- I bought a flat and allowed him to stay over sometimes. Eventually we moved in together and DALC1 was born. Ten years after we met, I agreed to marry him, mostly so we could have a party. Having learned a fair bit about me in those 10 years, he knew not to ask my father's permission. He also knew I would not be changing my name.
Sometime later DALC2 was born. Despite these two drains on *all* my resources, I am happy to say they haven't affected the trajectory of my career or my love of all things 'work wardrobe'. I got myself a head torch so that I can at least walk the dog on my own after work.
DALC1 and DALC2 have a lot of hair, which for about five minutes in every 24 hour period looks like liquid gold running down their backs. The rest of the time it looks like straw. DALC1 tries to make every top she owns into a crop top, whereas DALC2, on the other hand, for some reason 'hates people looking at her shoulders' and made me buy her a long sleeved swimming costume. They are both so, so fierce. Their dad already lacks the verbal agility to argue with them effectively. It is almost as if they are the children of a lawyer. DALC1 thinks all the boys in her class are idiots whereas DALC2 has a number hanging off her every word. Growing up, I mostly want them to have fun and have lots of opportunities but I am fairly sure they are going to change the world.
I like that they see me going out to work, earning money and making a difference to my clients' lives. It takes a while to be a good lawyer, but I really believe I am one these days, and my career path continues to look rosy. I write a blog on a national platform, and as far as I know, no one wants to shoot me in the head.
Over the last 20 years, Afghan women may well not have had the freedom to do everything I have done, but they have been able to have careers, go to beauty salons, go out alone and be involved in government and justice. I don't have all the answers, but I do know that if I was a teenager now, starting on the path I have detailed above under the Taliban, at the end of 20 years this blog would probably say 'I got married and I bought my daughter a long sleeved swimming costume'.
Being a mother has been the most rewarding thing I will ever do in my life, but if I had been born into a country where I was promised a life that included fun, travel, learning and achievement, only for that to be taken away overnight whilst I was at university, for me to only be allowed out with my dad or my stupid brother, and for my dog to be at risk of being hanged as a warning if I stepped out of line, if my main role was to procreate and I lost all that promised richness of life - and knew that if I had daughters they too would be in the same position - that their fingers might be cut off if they wore nail polish, that they might be forced into an underage marriage - well, I don't know what I would do.
But I saw an Afghan woman on the news saying that we must keep talking about it, and not forget them after a week. That is all I can do, really: use this platform to talk about it, and I hope you will talk about it too.
*Some facts and identities have been altered in the above article